Shop Surses
Pop-Up Lädeli vom Gemüsekobold Nanign verd.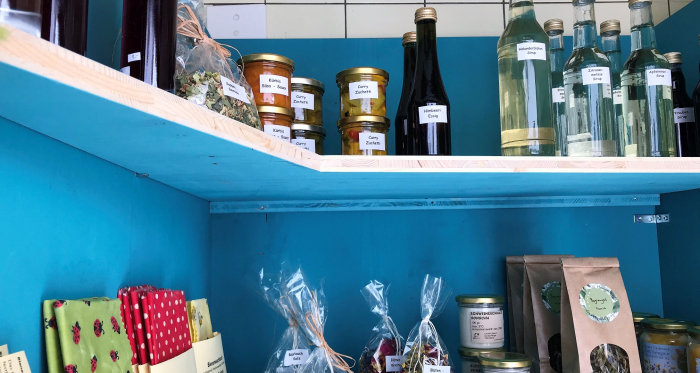 Pastregl in Riom with regional products.
Description
In the Pastregl in Riom, in the former telephone booth, the Kobold-Lädeli was opened. All products from the region, made with a lot of commitment by locals. You will find a colorful smorgasbord of preserves, tea, creative craftsmanship, fresh produce. Ideal during this time for all those who like to give away loving regionality for Christmas and for all those who want to support producers from Val Surses. 
Self-service farm shop.