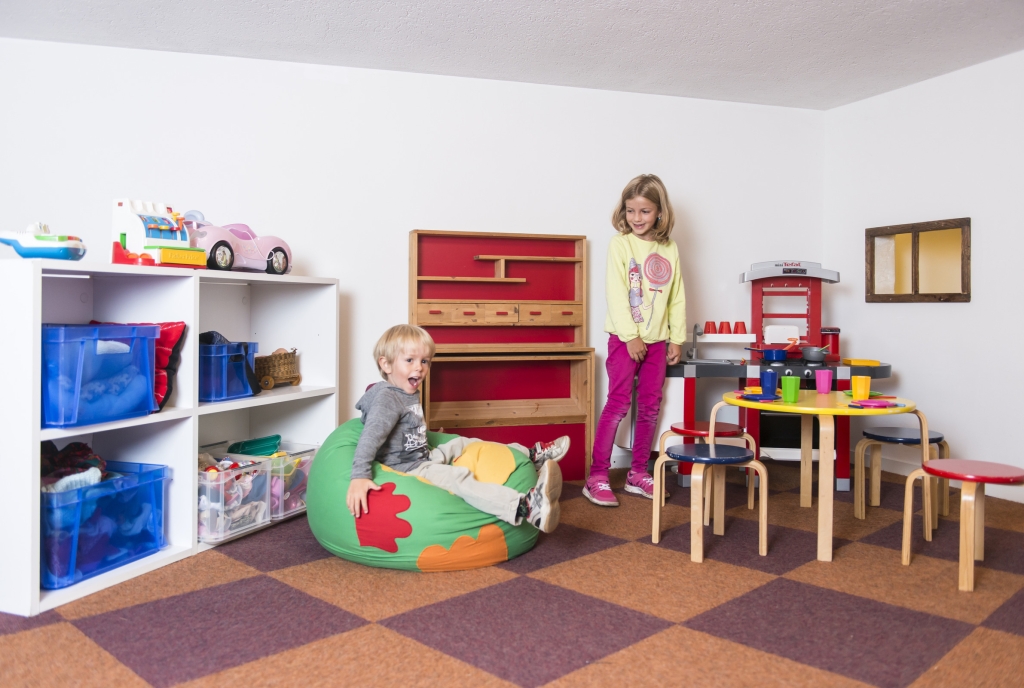 Were you so frazzled when packing that you forgot your child's gloves at home? Don't worry, we have everything you need to take care of your children. We offer various board games that you can rent for a cosy afternoon indoors, and bookworms will be delighted by the library with everything from books to DVDs available. If you prefer to spend some time without your children for a change, they will be well taken care of by our experienced babysitters.
Babysitting
Would you like to really relax and spend a day or evening alone with your partner? Savognin Tourism is happy to provide you with a child-friendly babysitter (students from the secondary school).
Tourismus Savognin Bivio Albula AG
Stradung 42
CH-7460 Savognin
+41 81 659 16 16
ferien@valsurses.ch
www.valsurses.ch
Library
The Biblioteca populara Savognin and the Biblioteca Surgôt Bivio libraries offer a wide selection of books and other entertainment options for young and old alike.
Opening times in Savognin:
Monday and Wednesday from 4:00 pm to 6:00 pm (in winter time on Wednesday from 3.00 pm), Friday from 4:00 pm to 7:00 pm
+41 81 637 14 77
Opening times in Bivio:
Monday and Friday from 4:00 pm to 6:00 pm (on Wednesday as well in the winter high season)
Board and card games
A total of 200 board and card games are available for our young and older visitors to rent from the Savognin Tourism Office. Even on a rare day with poor weather, we make sure that no one is bored. Children's and adult games may be rented for a fee of CHF 3.00 per game. A deposit is also required which will be given back to you when you return the game. Have fun playing.
Children's gear for rent
Are you missing something? Don't worry! The Savognin Tourism Office has children's gear for rent. We are happy to assist you at any time with our wide array of children's equipment to find exactly what you need.