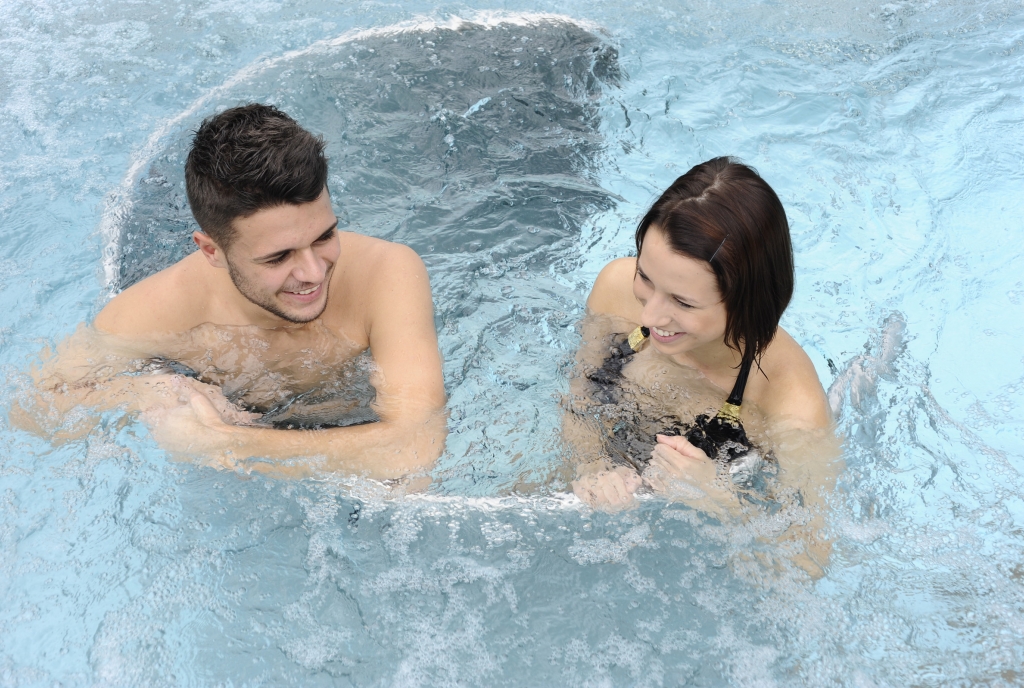 After a long hike or a strenuous bike trip, what could be better than relaxing completely? Or would you prefer an Ayurveda massage?
Lenzerheide wellness pool
  In addition to the indoor pools, the H2Lai wellness pool has a heated outdoor pool and a wellness area.
Massages
Plagn Veta – health care, Savognin
Dates by appointment
Sabina Schöbi, Savognin
Tel. +41 79 374 37 39
sabrina.schoebi@gmail.com
www.plagn-veta.ch
Health massages Sara Guetg, Savognin
Sara Guetg, Savognin
Med. Masseurin mit eidg. FA
Tel. +41 79 505 95 92
sgmassagen@gmx.ch
www.sgmassagen.com
Momentum, Savognin
Peggy Fuhrmann, Savognin
Tel. +41 76 706 60 47
momentum.fuhrmann@gmail.com
http://gesundheitspraxis-momentum.ch/ 
TCM – Nature medicine, Bivio
Traditional Chinese Medicine, acupuncture and herbology.
Dates by appointment
Arturo Fasciati, Bivio
Tel. +41 81 684 10 27
Podologiepraxis, Savognin
Foot care.
Dates by appointment
Kathrin Hefti, Savognin
Tel. +41 77 414 00 86
podologiepraxis-savognin@bluewin.ch
Classic homeopathy, Cunter
Dates by appointment
Sarah Pfenninger, Cunter
Dipl. Homöopathin SkHZ
Tel. +41 81 684 18 18
www.homeopatia-surses.ch
Cosmetics
Beauty Point, Savognin
Dates by appointment
Renata Scherzinger, Savognin
Tel. +41 79 482 13 13