Event Albula
Fruit tree pruning course – more than just cutting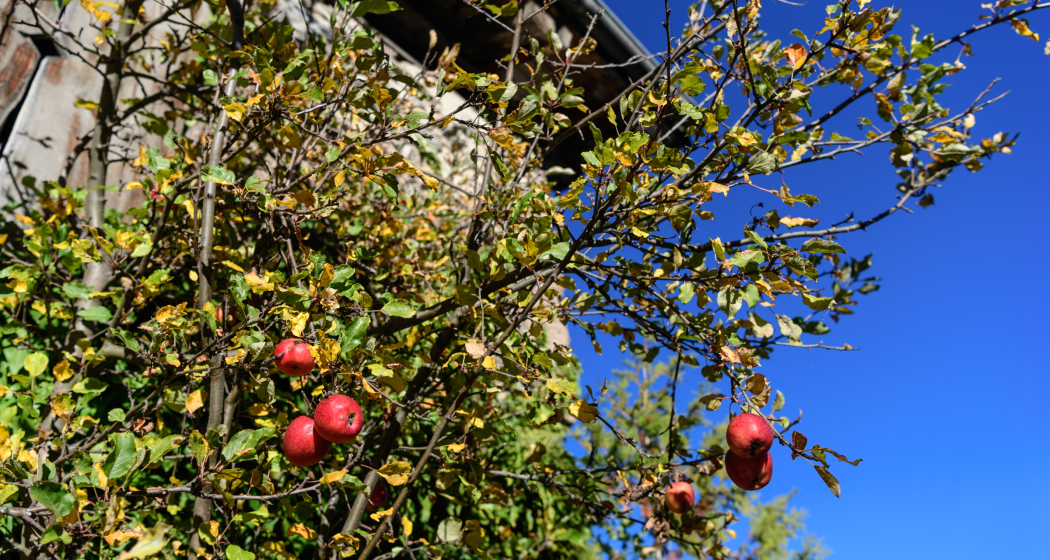 The participants experience and deepen their knowledge of fruit growing and are enabled to cut fruit trees independently.
If possible, the trees of the course participants are cared for.
Description
Date
02.12.2023 from 09:00 to 16:00 o'clock
Price
CHF 70.– per person, incl. course materials
Zeit
The implementation date could still be adjusted.

Registration deadline: October 30, 2023
Most of the fruit trees in Parc Ela were planted by our grandfathers. The trees will therefore disappear in the next twenty years due to age. With the disintegration of the stock, the knowledge of the many varieties and their processing, as well as the cider factory, the dehydrator, the distillery and the tree keepers and thus the jobs disappears. In order to stop this development, about two hundred new fruit trees have been planted in the last ten years, there are annual educational offers such as pruning courses, further training for farmers and recently the opportunity to process the fruit into musts and the juice into sweet must. Help to preserve and promote biodiversity in Parc Ela.

Course location: open

Bring along: pruning shears, saw (foxtail), weatherproof work clothes.

The course is suitable for beginners but also for advanced students.

The course takes place in all weathers.
Lunch and drink individually.
Insurance is the responsibility of the participants.
Contact
Infostelle Parc Ela
Stradung 11, Im Bahnhof, 7450 Tiefencastel
Responsible for this content Verein Parc Ela.
This content has been translated automatically.

This website uses content from Guidle.