Fireplace Albula
Barbecue site Crap Furo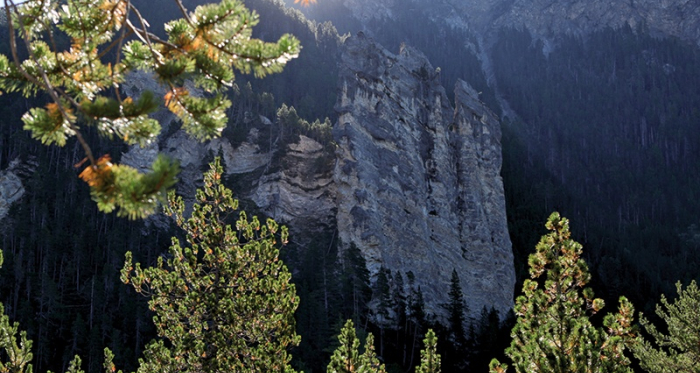 The barbecue area is located in the forest on the theme trail "Path of the Pioneers". You can only reach the barbecue area via the hiking trail in about 30 minutes.
Barbecue site Crap Furo
Info- und Buchungsstelle Parc Ela / Stradung 42, 7460 Savognin
Description
Just a few minutes away is the Crap Furo, a 60-metre-high rock pin. Here is the geographical center of Graubünden.
With the Parc Ela app, you can plan the hike to the barbecue area with the tour planner according to your wishes. Please note: - Always use the public barbecue areas! - Extinguish fire after grilling! - Observe warnings regarding forest fire danger!