Nature trail
FiliTour No. 12: Chesa Cuminanza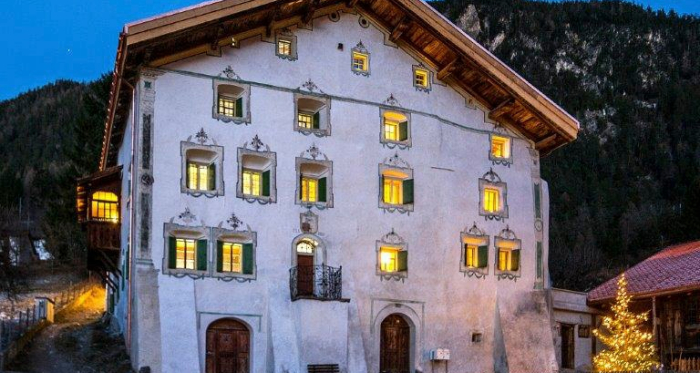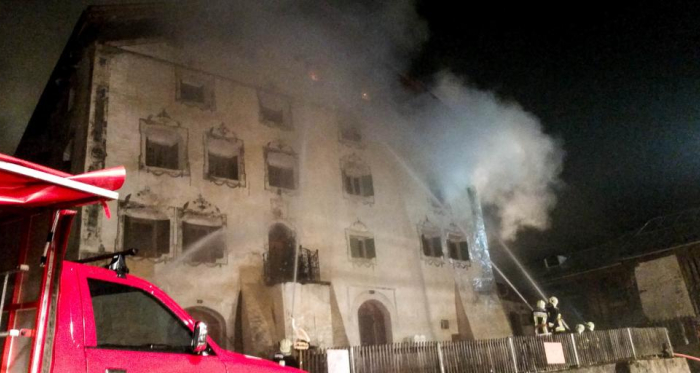 Show all 8 images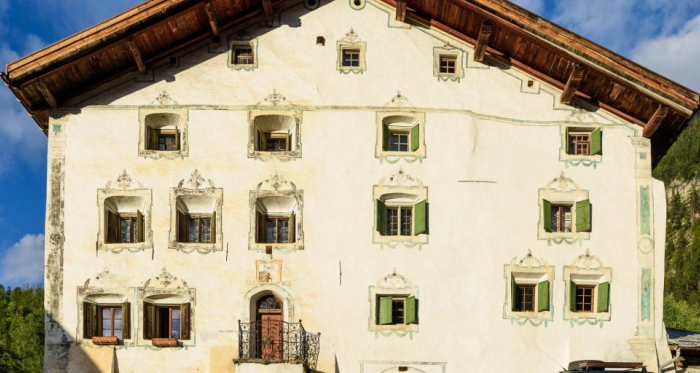 Description
Sagenhafte Geschichte
To this day, the legend circulates that this house used to be a small monastery for monks or nuns. So that they could get directly to St. Martin's Church in Süesswinkel, an underground passage was dug from the house to the church. The evidence was supposedly provided in the 1940s. When the village road was paved, the road broke down at the place where the presumed access was.
A devastating fire
The house now belongs to the architect Theres Projer. In 2012, she renovated the right part of the house in cooperation with the Preservation of Historical Monuments. The Rococo window surrounds with garlands and flower vases were repainted in subtle colours. Vases with flowers stand for the Tree of Life, the symbol of creation and eternal life.
The right part of the house burned down completely on 15 December 2015, the left part of the house was severely affected by the extinguishing water.
In audio Theres Projer talks about her passion for old houses and the hurdles she had to overcome as a newcomer and architect in Filisur. The audio was recorded before the fire. The audio file can be found at the back of the pictures. 
Responsible for this content Verein Parc Ela.
This content has been translated automatically.