Shop Albula
Hofladen Post da marenda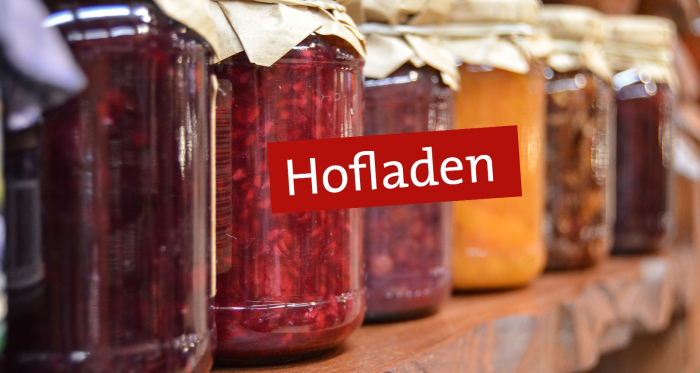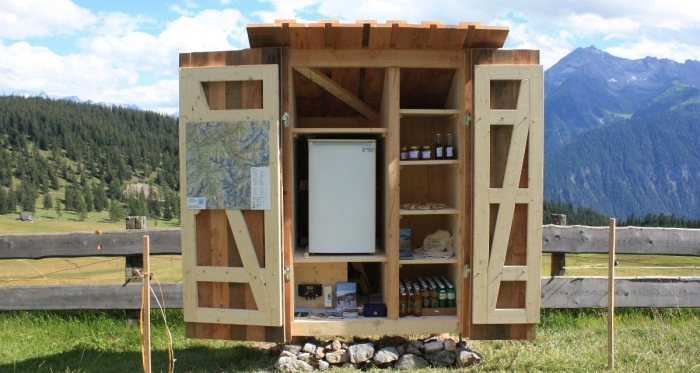 In the farm shops of the Val Surses holiday region you will find homemade food, farm products and regional specialities.
Description
The post da marenda is a catering post on the Maiensäss Aclas Dafora and offers self-service alpine and farm products.
The post da marenda, a bear-safe alpine kiosk, is equipped with a refrigerator powered by solar power. The Alpkiosk is located on the Albula Valley Alpine Tour, directly below the Shepherd's Hut.For more information, please contact Caroline Marconi, Alvaneu Bad. She looks after the post da marenda on Aclas Dafora.Tel.: +41 76 371 25 50
Awaken up your holiday memories with a souvenir, or make someone happy with a souvenir.
A visit to the farm shop is always worthwhile.
remarks:
The "Post da marenda" refreshment post is located on the Alvaneuer Alp Aclas Dafora