Golf Surses
Horse ranch Alp Flix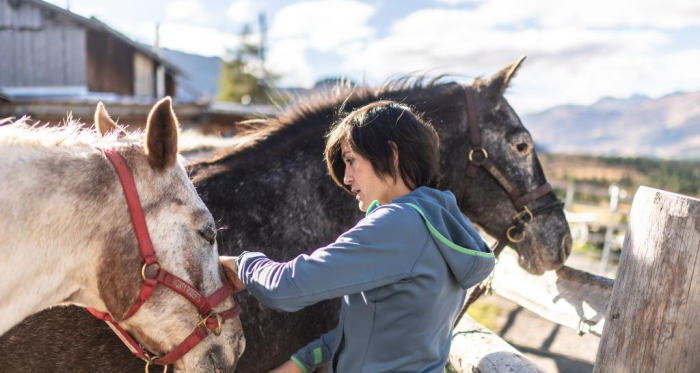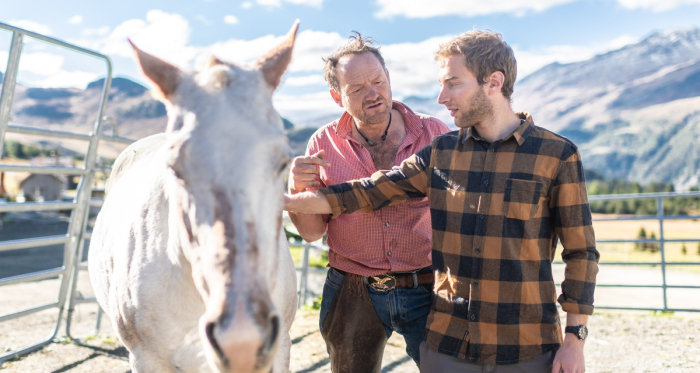 Show all 8 images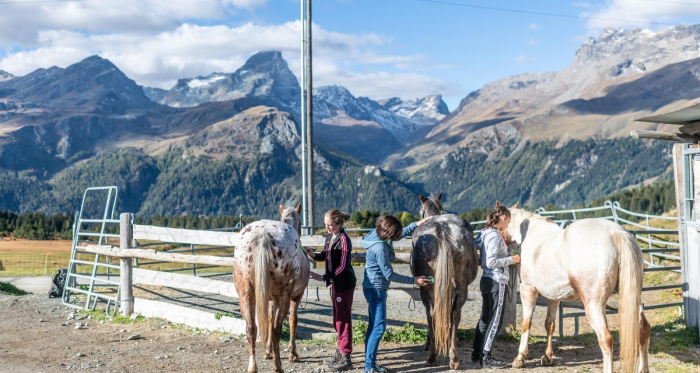 Horse ranch Alp Flix
Tgalucas, 7456 Sur
Description
Our ranch is located on the plateau of Alp Flix (1960 m above sea level.M.) in the Grisons mountains. This is a perfect starting point for horseback riding – from simple to challenging. On the back of our reliable and absolutely sure-footed horses you can roam the breathtaking landscape of the Flixer raised bog landscape. Whether spring, summer or autumn, the unique variety of flora and fauna will inspire you. Visit us on the highest ranch in Europe and leave everyday life far behind you on a beautiful ride through the Alps.
horses and riding style - Our horses have a very balanced character due to the group keeping on the alpine pasture. Appaloosas, Arabs, Pintos, Freiberger and Haflinger live on our ranch – so every rider finds his right friend. We cultivate a Western-inspired leisure riding style.
The run thirds last up to 3 hours and offer a great experience for beginners as well as advanced riders. On the plain there are beautiful gallop tracks. This is how wild riders get their money's worth.
For bookings and enquiries, Alfons Cotti, tel. +41 79 337 06 61
Responsible for this content Verein Parc Ela.
This content has been translated automatically.