Biotope Albula
Natural Forest Crap Furo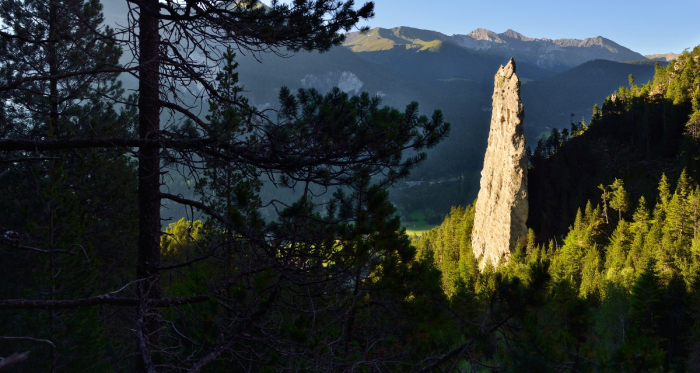 In the natural forest reserve around the Crap Fura near Surava, different types of forest grow on 120 hectares. Spruces alternate with mountain and forest pines. In addition to a lot of dead and reclaimed wood, it also has plenty of young growth.
Description
Different slope orientations and rock bases, as well as past human interventions, have led to this diversity. More than 100 years ago, large-scale clearings were carried out for the iron smelting and lime distillery in the Albula Valley. There, the urbanization pioneers were later able to gain a foothold in forest and mountain pines. No trees have been felled since 2008. The Crap Furo is located just a few metres from the geographical centre of Graubünden. The rock needle is 60 meters high, 50 meters long and only just 5 meters wide. Crap Furo is Romanesque and means "holey rock".
Responsible for this content Verein Parc Ela.
This content has been translated automatically.