Playground Surses
Playground & Multisports Ground Bivio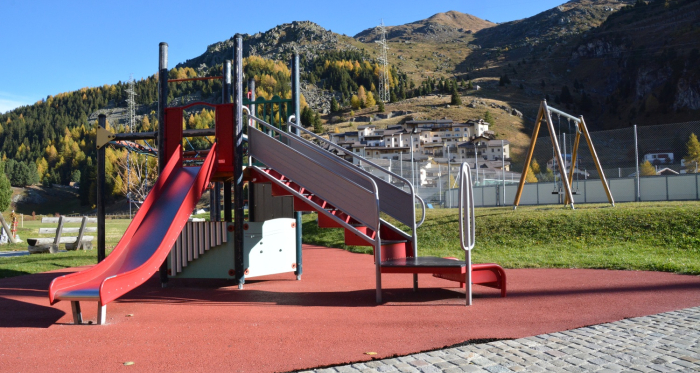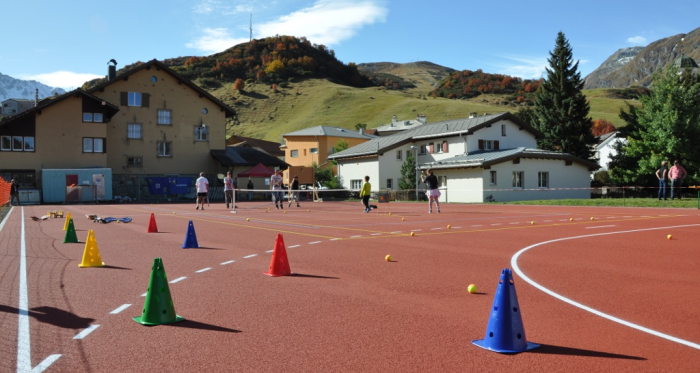 Show all 7 images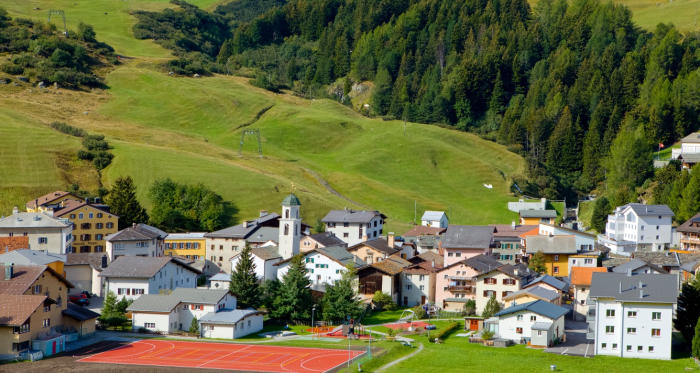 The playground near the schoolhouse in Bivio is centrally located.
Playground & Multisports Ground Bivio
Infostelle Bivio Julierstrasse 5, 7457 Bivio
Description
Thanks to the foundation "Thinking of me", the slide and climbing tower are also suitable for children with reduced mobility or visual impairment.
Next to the playground is the bivio multi-sports field. Football, floorball, handball, volleyball and tennis can be played on the pitch.
reservations of the sports field are published in the showcase. Please take these into account (see stop). If you would like to reserve the place for yourself at a certain time, please contact the information office (Tourism Office, tel. 081 684 53 23, please note opening hours).
If you want to play tennis or volleyball, you can set up the necessary equipment independently. The volleyball posts are located at the schoolhouse with the ice hockey gangs. The volleyball net as well as the tennis posts with the tennis net are located in the box next to the toilet entrance at the old school house. By depositing the identity, the key to the box can be left at the information point, at the ev. The pastor (Markus Schärer) or at the reception of the Hotel Post can be picked up and handed over again: please observe the instructions for use in the box when setting up the equipment. After the game, it is essential to resupply the equipment.
The sports equipment rented by Pro Bivio can be obtained from Hotel Post.
Prices
Price list for material rental
Tennis
tennis racket adults -> CHF 8.-
tennis racket children -> CHF 6.-
tennis balls -> CHF 4.- for 12 balls
Uniball
set floorball incl. balls -> CHF 25.-
balls
Volleyball -> CHF 4.- per ball
Handball -> CHF 4.- per ball
Basketball -> CHF 4.- per ball
For the rental of the material or for keys of the equipment box, please contact the reception of the Hotel Post.