Chapel Surses
Salaschign Chapel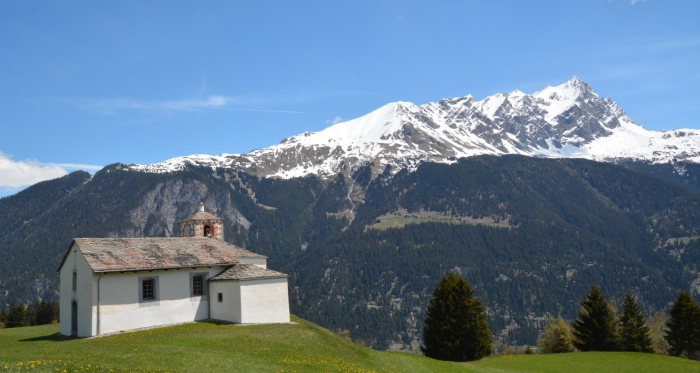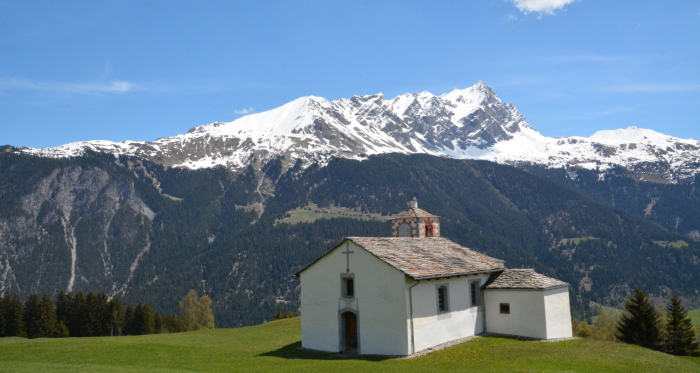 Show all 4 images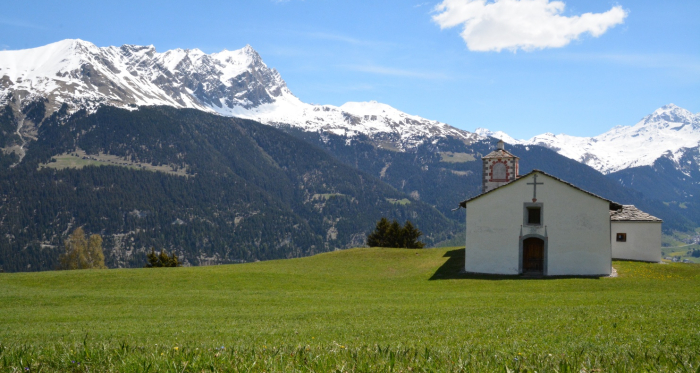 Far from the settlement area, the chapel of Son Baltermia on the territory of Parsonz at the foot of Piz Toissa.
Salaschign Chapel
7464 Parsonz
Description
The name first appeared in 1531 as Salschintzg. It is located on the left-hand slope of Val da Morts on the eastern slope of Piz Toissa. Salaschings offers a comprehensive view over the Sotgat, a part of the Oberhalbstein. The municipal border with Salouf runs through the church tower, and Salaschigns can be reached by car from Parsonz or Salouf.
The church was dedicated to St. Bartholomew and St. Mauritius. However, every year on the Sunday, which is closest to 13 June (Memorial Day of St. Anthony of Padua), a divine service takes place in the church. The church is often booked for weddings because of its romantic location and views. It was first mentioned in 1508. Other sources say it was built and consecrated in 1595. It was renovated in 1662 and a few years ago in several stages. The cross-arched choir dates from 1595, the paintings from 1662. In the rectangular ship there is a groin ceiling from 1660. In the high altar of 1662 is the sculpture of St. Bartholomew around 1510. The altar was renovated in 1905.
Directions
Public Transport
By PostBus from Chur to Cunter or by train to Tiefencastel. From there take the PostBus to Cunter. In Cunter change to the bus to Salouf, Del.
Directions
Take the Thusis exit and continue to Salouf. Continue to Del, then turn left.