Nature trail
Via Sett: Historical transport route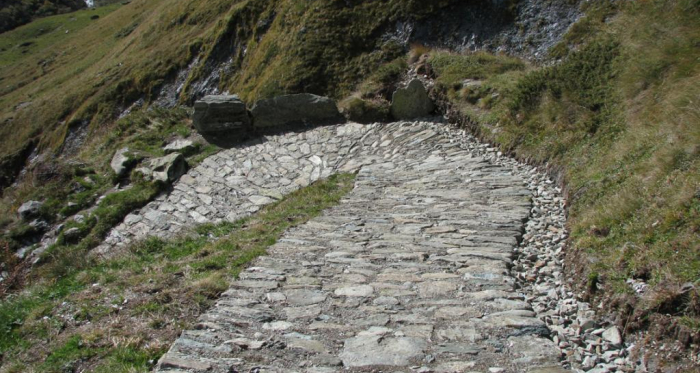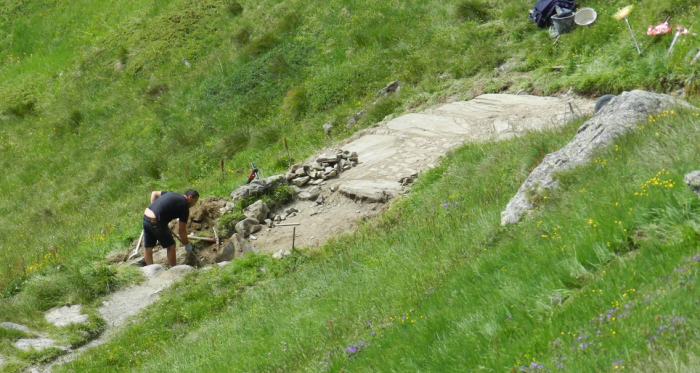 Show all 7 images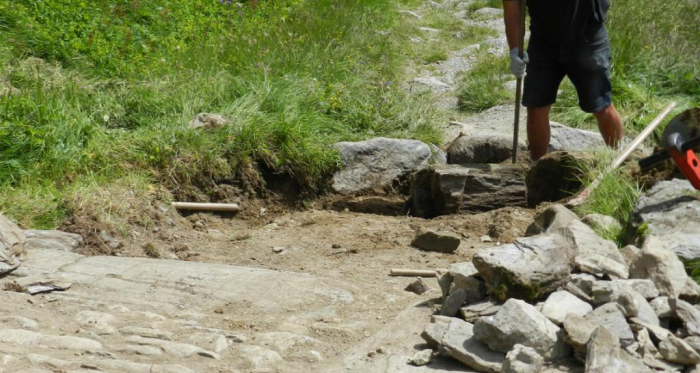 Description
Have you noticed what a beautiful street you are going on? This plough originated in 1387, when the Bischhof of Chur commissioned the Bergeller Jakob von Castelmur to extend the road for carriages. Due to the intensive use of the path and the repeatedly neglected repair, the road was renovated several times. Today there is probably no stone left of the original Castel Street. The course of the trail and the type of ploughing are still original.
Historical traffic routes are endangered by the expansion of roads and forest paths, which is why the federal government is trying to protect them. He has compiled an inventory of the state of all important historical traffic routes. As a result of these efforts, the rehabilitation of the Septimerweg was also undertaken. In 2012, the road from Bivio over the Septimer to Casaccia was renovated. The work lasted all summer and cost around 110,000
In the audio symbol Hans Peter Kistler, responsible for historical transport routes of the Federal Office of Roads, and Marcello Crüzer, construction manager of the Bergell, tell you how such historic paths are protected and renovated.
Responsible for this content Verein Parc Ela.
This content has been translated automatically.