Nature trail Surses
Via Sett: The watershed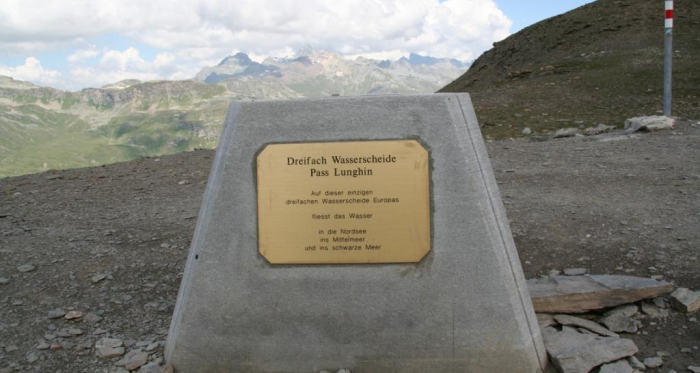 Description
This small mountain stream seems to be nothing special at first glance. But not far from here is a little sensation. On the Piz Lunghin, about an hour's walk from here, is the only triple watershed in Europe. 
From the Lunghin pass, the water flows into three oceans. The Eva dal Lunghin, the small stream that flows past you, leads the water north into the Julia and then into the Rhine, which finally flows into the North Sea. To the east rises the Inn, which flows through the Engadine into the Danube and finally into the Black Sea. To the south-west the water flows into the Moira and then with the Po into the Adriatic Sea. 
Responsible for this content Verein Parc Ela.
This content has been translated automatically.