Restaurant Bivio
Ospizio La Veduta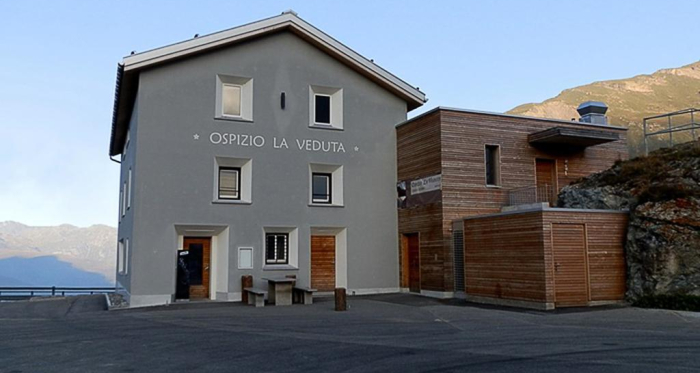 Show all 3 images
Entdeckt die Vielfalt und Schönheit des Julierpasses. Das Tor zu einer imposanten Welt!
Ospizio La Veduta
Julierpass, 7457 Bivio
Description
A historical hospice, hospitality with tradition and modern infrastructure: Welcome to the Ospizio La Veduta - the portal to an impressive world. La Veduta means beautiful prospect, good view, or even foresight. Eat and sleep in over 2233 meters above sea level. Come in and indulge in Grisons hospitality with a refined, regional cuisine and an exquisite wine cellar.
Sleep like a groundhog
6-bed dormitories with communal shower, simple, comfortably bedded with Duvée
4-bed room with communal shower is best for groups, families and friends
Double room with communal shower, simply comfortable
Double room with WC/Bath/shower, would you like a little more?
Family units with or without bath, enjoy together
Directions
Public Transport
Mit dem PostAuto von Chur auf den Julierpass oder mit der Rhätischen Bahn nach Tiefencastel und von dort mit dem PostAuto auf den Julierpass. Bitte beachten Sie, dass nur wenige Postauto-Kurse über den Julierpass führen. 
Directions
Die Ausfahrt Thusis Süd nehmen und weiter Richtung St. Moritz bis auf den Julierpass fahren.
Parken
Direkt beim Ospizio La Veduta.