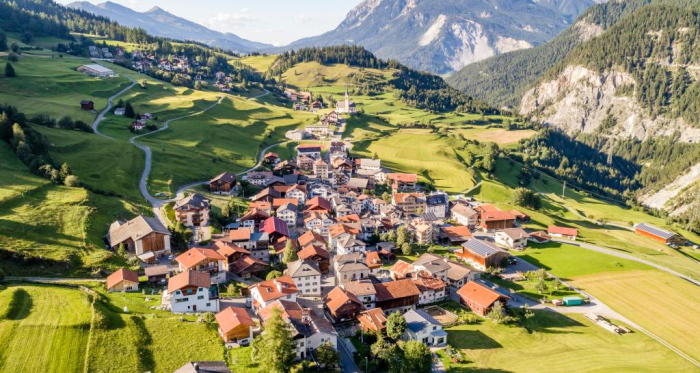 Show all 5 images
Salouf ist reich an Kulturgütern, die stattlichen und teilweise mit Sgraffiti verzierten Wohnhäuser prägen das Dorfbild. 
Description
Salouf, situated on a sunny slope of the left side of Surses, is a close-knit village with many tastefully renovated houses. Salouf is also home to the Graubünden folk hero Banadetg Fontana
Directions
Directions
Erreichbarkeit
Per Bahn/Bus: Ab Zürich bis Chur mit der SBB, anschliessend mit der Rhätischen Bahn oder dem Postauto nach Tiefencastel und weiter mit dem Postauto bis Salouf.
Mit dem Auto: Von Basel - Zürich via Chur - Thusis - Tiefencastel, weiter Richtung Savognin. Fahrt bis Cunter (rechts abbiegen) bis Salouf.