Tinizong - Savognin (barrier-free)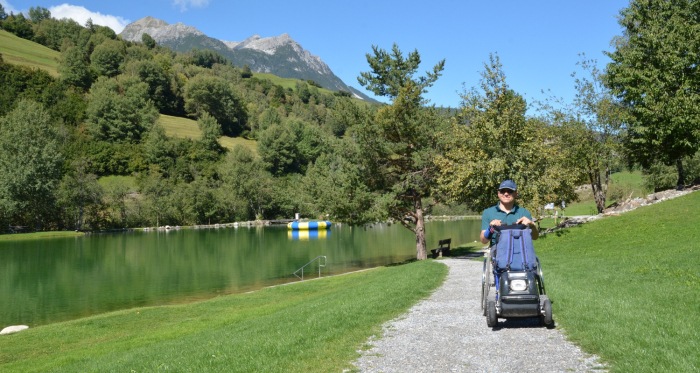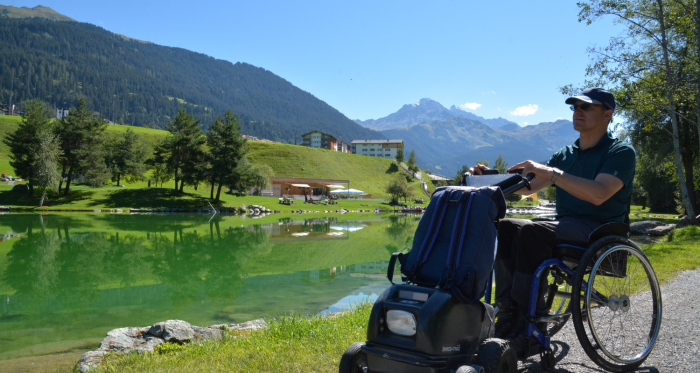 Show all 10 images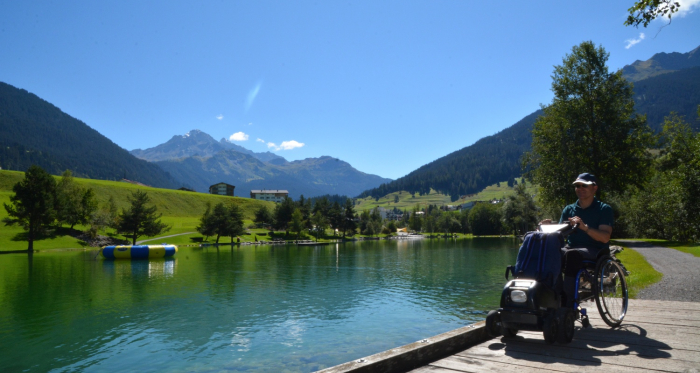 Obstacle-free path from Tinizong to Savognin. You can take the post bus from Savognin, posta to Tinizong, Cadras. From there, a wide path leads along the Julia to Savognin and around the bathing lake Lai Barnagn.
---
Coordinates
46.585548, 9.613331
Description
A comfortable barrier-free route from Tinizong to Savognin along the banks of the Julia and around the bathing lake Lai Barnagn. Procap Switzerland classifies the route as "difficult" due to the terrain ascent. Motorised support or a carer is recommended.
The postbus courses Salouf - Savognin and Savognin - Julierpass can be used free of charge with the Ela Card guest card.
Geheimtipp
The wheelchair parking lot at the Savognin Hospital opposite the Postbus stop Savognin, posta may be used for this hike.
Sicherheitshinweis
Due to the slope in individual places, the path is classified as "difficult". Motorized support or a caregiver is recommended.
Directions
From the Postbus stop, Cadras direction EWZ Kraftwerk. Cross the bridge and then turn right along the left side of the river Julia to Savognin. In Savognin there where the path changes from the natural road to asphalt to the right, past the "Saletschahof", and there follow the road and again along the Julia to the stone bridge Punt Crap at the village square. Cross the bridge and immediately after the bridge turn left. At the junction keep right and past the schoolhouse. Cross the road and continue towards the lake. At the bathing lake kiosk there is a wheelchair-accessible toilet. From the kiosk back to the street and then left the slightly steeper road up to the intersection at the main road. You can avoid the steep stretch at the Danilo Bar by keeping to the right on the road. Then cross the road and return on the left side of the road towards the Postbus stop Savognin, posta.