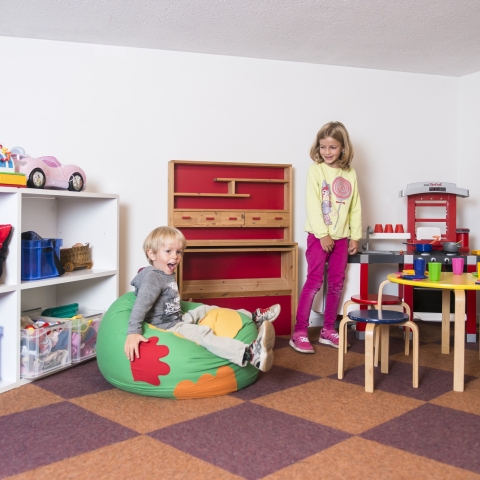 Do you need a baby chair or a baby bed in your apartment? No problem, we will help you out.
Whether babysitter, library or children's animation. Here you will find everything you need for a relaxing family vacation.
Fun and games in Surses, child care in the evening
A family vacation with children is fun. Maybe you would like to enjoy a fine dinner without children? Then the Biviolino Kids Club in Bivio is the right place for you. The following childcare activities are planned under the motto "Play & Fun".
Evening care at the Biviolino kids club:
Wednesday evening: from 18.30 - 22.00, childcare incl. pizza evening.
Friday evening: from 19.00 -22.00, child care without food
More information and registration online at www.schneesportschule-bivio.ch/
Babysitter
Want to relax and spend the day or evening alone with your partner? Tourism Savognin Bivio Albula AG will be happy to arrange a child-friendly babysitter for you.
Tourismus Savognin Bivio Albula AG
Stradung 42
CH-7460 Savognin
+41 81 659 16 16
ferien@valsurses.ch
www.valsurses.ch
Library
The biblioteca populara, Veia Grava 2 in Savognin and the biblioteca surgôt in Bivio offer young and old a wide range of books and other entertainment to borrow.
Opening hours Savognin:
Monday and Friday 14:30 - 18:00
+41 81 637 14 77
Opening hours Bivio:
Monday and Friday from 16:00 to 18:00
+41 79 304 47 57