Biotope Surses
La Niva Natural Forest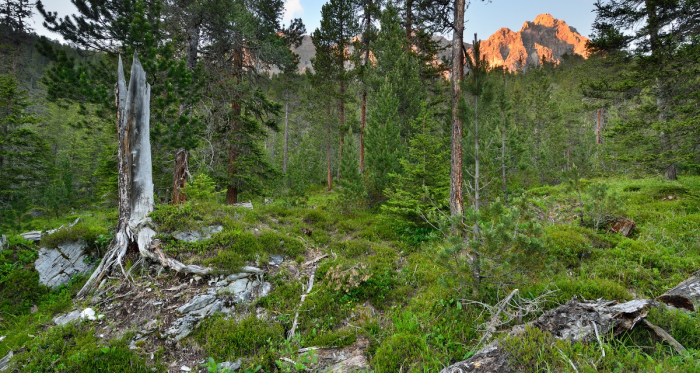 The natural forest reserve La Niva is located above Savognin at the foot of the Piz Mitgel. On the dry, lean ground of dolomite debris, 70 percent of the pines grow. Spruce sits account for 29 percent of the tree population.
Description
Due to the harsh environmental conditions, the trees reach their distribution limit and reach the height of 50 meters, to which they can grow at lower altitudes. Where the forest is becoming looser and looser, the Birkhuhn feels comfortable. On the open squares above the forest border are the courtships, which are used again and again every year. In the 52 hectares of natural forest, the last large felling of wood took place in 1959, the last tree was felled in 1993. In La Niva, therefore, it can already be seen how a forest without wood use develops.
Responsible for this content Verein Parc Ela.
This content has been translated automatically.