So close to the sport.
Cross country skiing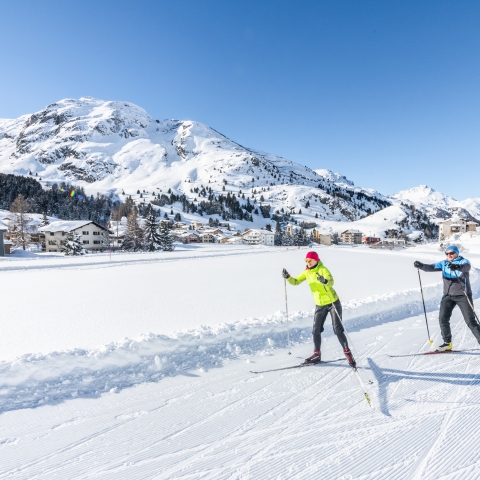 If you want to explore our expanses and plains with cross-country skis, there are three longer routes available: Savognin (1200 m), Rona (1400 m) and Bivio (1800 m).
Since the trails are located at different heights, you can cross-country skiing throughout the winter. The ski runs of Savognin and Rona are even connected. The ascent (or descent) through the pine forest of Tinizong is steep, but beautiful. Night trails can be found in Savognin and Bivio.