So close to the vacations.
Hotels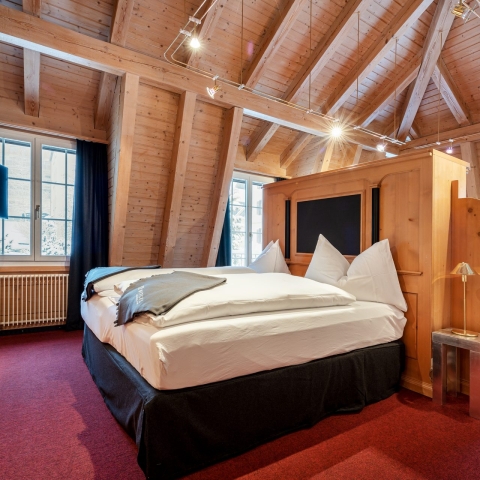 Are you looking for the real thing and heartiness? The hospitality of Sursers stands for both. About twenty hotels and four guesthouses in the medium and inexpensive segment are spread over the various villages of the region.
Some are located in historic buildings, others consist of modern architecture, many are family friendly. Our guest card Val Surses, is included in the overnight stay. This allows you to benefit from the first hour of your vacation.
3 reasons for staying at a hotel in Val Surses Savognin Bivio
Families are welcome: You can enjoy especially relaxing vacations with the whole family in the family-friendly hotel establishments.
Guest card from the first night: With the guest card Val Surses you benefit from generous discounts.
Childcare at the pinocchio club (free with guest card Val Surses ):Games, excitement and fun in nature for kids from 3 to 12 years - each bookable as a half or full day program.
Activities in your holiday region