So close to freedom.
Holiday apartments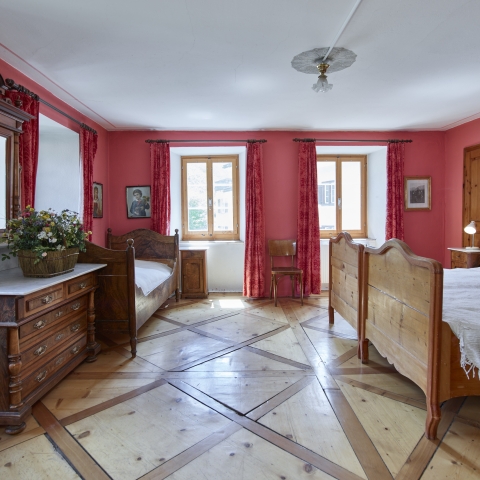 Do you have active children? Or do you just want to be independent? Great! Because in our booking portal there are over 200 holiday apartments, spread over all 17 villages in the region. Whether comfortable, modern, historic or family-friendly: you are sure to find what you are looking for.
And thanks to the filter functions, the search is faster than you think. By the way: The guest card is included in the price. That means you benefit from the first night.
5 reasons for holiday in an apartment
Families welcome: In the Val Surses holiday region, many rental companies offer family-friendly properties.
Guest card from the first night: With the Val Surses guest card you benefit from generous discounts, such as mountain cableways inclusive in summer, free transport by post bus in the valley, free sports bus in Savognin, or free admission to the natural ice fields or the Museum Regiunal.
Independence: In a holiday apartment you can enjoy the mountain world in a relaxed way and arrange your holidayss according to your own rhythm.
Relaxed winter and summer holidays: Enjoy the comfort of getting from your bed to the slopes, because the skiing fun starts right outside the front door and also in summer the nature playground is just a step away from the door.
For every taste: You have a diverse choice of apartments from modern up to a rustic mountain hut.
Activities in our holiday region