Book now.
Group accommodation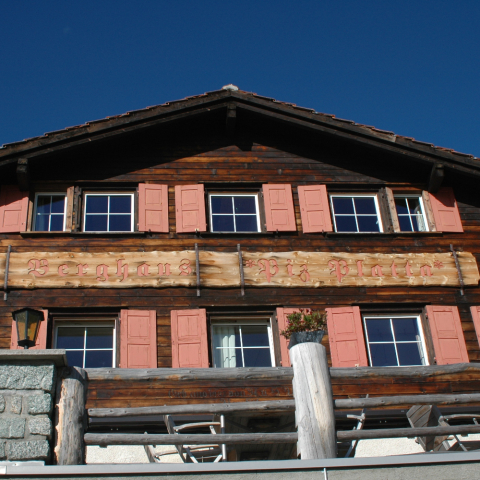 The holiday region offers a myriad of accommodation: whether ski or hiking lodges, old school buildings, holiday camps or civil defence accommodation, all groups find the perfect place to sleep.
Discover the charm of a former art nouveau villa or stay overnight off the beaten path on the Alp Flix plateau, where you can cook on a wood stove and enjoy time without electricity (apart from electrical lights).
6 reasons for a group trip to the Val Surses Savognin Bivio holiday region:
Groups are welcome here: There's an abundance of group apartments and accommodation at prime locations with welcoming hosts.
Diverse programme: The tourism organisation and various partners offer you support when coordinating a varied programme.
Discover the largest regional nature park: Parc Ela offers a special excursion portfolio for groups, clubs and schools.
Special prices: The cableways and other service providers offer particularly attractive prices for groups.
Grow together: We are experienced in organising team-building events combined with fun and discovering the holiday region.
Easy reservation: The new booking platform makes planning and booking group and club trips to Grisons child's play.
Activities in your holiday region