During your holiday in Switzerland, you can enjoy 80 km of perfectly groomed slopes with extra-wide, long runs in child-friendly Savognin.
Somtgant permanent race track
Our permanent race track is located directly below the mountain station of the 10-seater gondola in Somtgant. On the optimal 333 m long race track with the permanent timing system, a simple giant slalom is set out every day, which everyone can master. The route can also be used at any time by clubs, groups, schools or companies for special races. The easy racing slope is suitable for beginners and medium-sized drivers.
You can run your race yourself or we can organize the entire race for you!
Further information and the reservation form can be found here:
Please send us the completed form by email to info@savogninbergbahnen.ch. We will then confirm your desired date and make a definitive reservation.
Flurin kids slope
Parents will find sparkling eyes and smiling faces on the Flurin children's slope. The children's slope is designed with attention to detail for the needs of little skiers and snowboarders.
At the end of slope 6a near Monas you will find hills, waves or hollows, obstacles can be avoided and small ibexes can be observed.
The "Tigia Flurin" is located approximately in the middle, which our guests can even discover while driving through.
Our junior Capricorn Flurin
With a little luck, you might meet Flurin - our little ibex - on the children's slope. He is regularly out and about during the winter season and looks forward to your visit.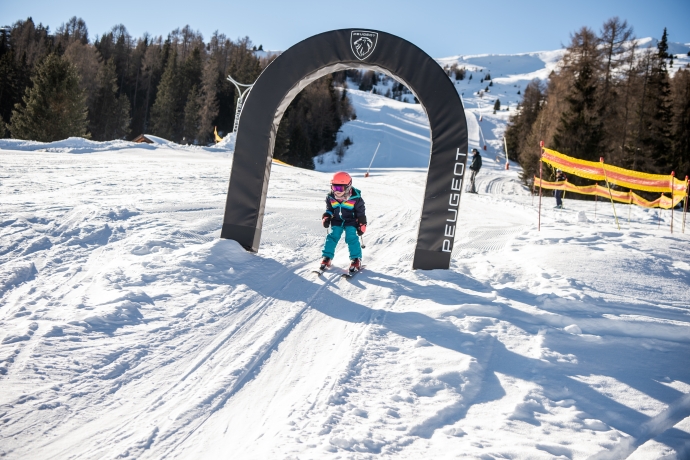 Show all 4 images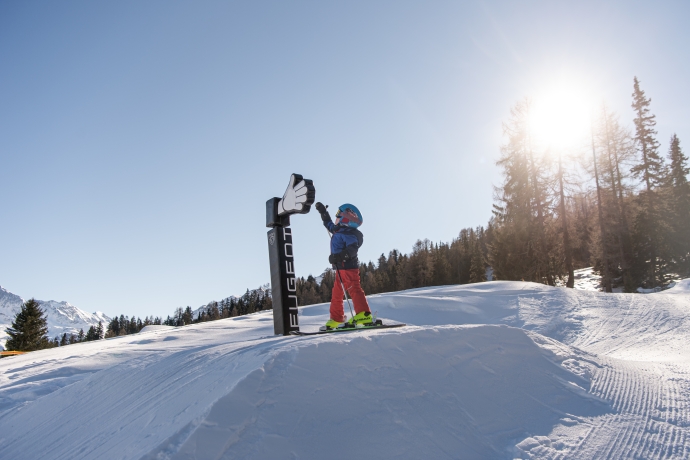 Contact Savognin Bergbahnen AG
If you have any questions, please do not hesitate to contact us.
Phone +41 81 300 64 00
Email info@savogninbergbahnen.ch
Adress: Stradung 42, 7460 Savognin