Castle Surses
Marmels Castle Ruins in Marmorera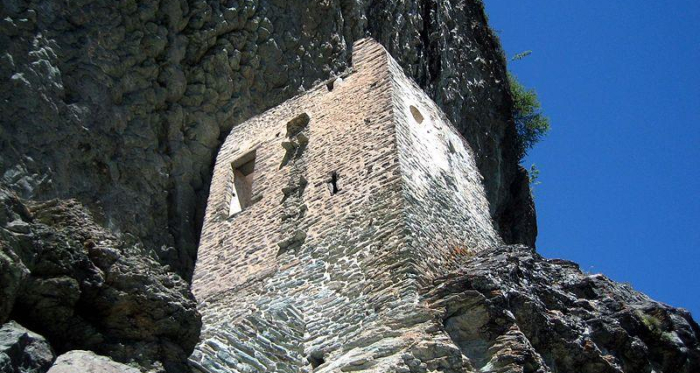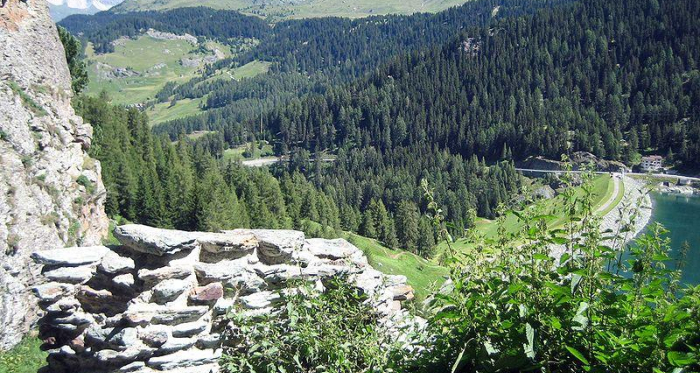 The ruins of Marmel castle are located under an overhanging rocky outcrop above the Marmorerastausee. Thanks to this location, a large part of the castle was always protected from the weather. The Archaeological Service thus made rare medieval finds.
Description
The founding period of the marmels fortress is estimated to date back to the 11th century. It is believed that Andreas von Marmel was the minister of the Chur bishop and thus supervised the routes over the Septimer and Julier Passes. The castle was owned by Andreas von Marmels. Unusually, the castle remained in the possession of the same family for a long time. The castle was last mentioned in 1550 when Rudolf Marmels sold the castle to his nephew. According to oral tradition, it was not until 1905 that an earthquake destroyed the four-storey palace. It is still interesting that the family of Marmels is not extinct like so many others, but their descendants still live here in the region today under the name Demarmels. The castle can be reached from the dam via a narrow, steep path, which is only recommended for experienced mountaineers. In wet soil, it is strongly advised not to visit
Responsible for this content Verein Parc Ela.
This content has been translated automatically.