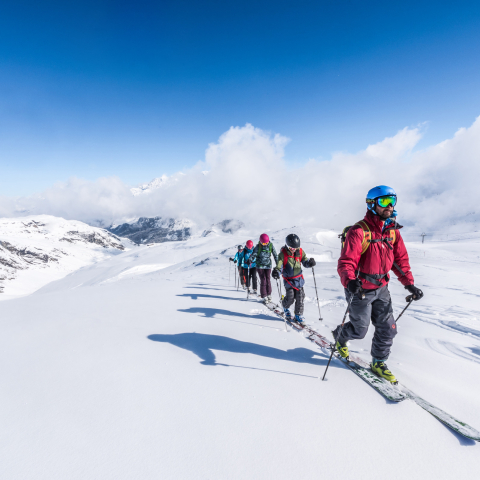 Here you can find all important information about planning a ski tour in Savognin Bivio.
Maps
Prepare thoroughly for your ski tour. We recommend the following maps as resources:
Bivio ski touring map 1:50,000
Julier Pass ski touring map 1:50,000
All of the maps are available from the Savognin Tourism office and the Bivio info point.
Route planning
Use the information from the avalanche bulletin and the weather forecast to plan your tour well. If you keep your eyes open in the backcountry and are able to refrain from taking on a tempting but risky slope when necessary, you will put yourself and others in less danger. Being considerate of flora and fauna is also part of the rules of conduct for backcountry skiers. Avalanche knowledge and familiarity with appropriate behaviour in high-Alpine areas are required for planning the right route.
Equipment
Apart from well-maintained touring gear, you also need to take along special avalanche equipment. An avalanche shovel, avalanche transceiver device, avalanche probe or a ski-pole probe should always be included as standard gear.
Important numbers
Weather  
Meteo Schweiz: 162
Alpine weather report: 0900 162 138 (CHF 1/min)
Accidents  
Medical emergency call / ambulance 144
REGA 1414
Emergency call 112
SOS Savognin mountain cableways 081 684 25 88
SOS Bivio ski lifts 081 684 52 33
Important websites
These websites will help you plan and also offer updated information about the weather and snow conditions and protected wildlife zone.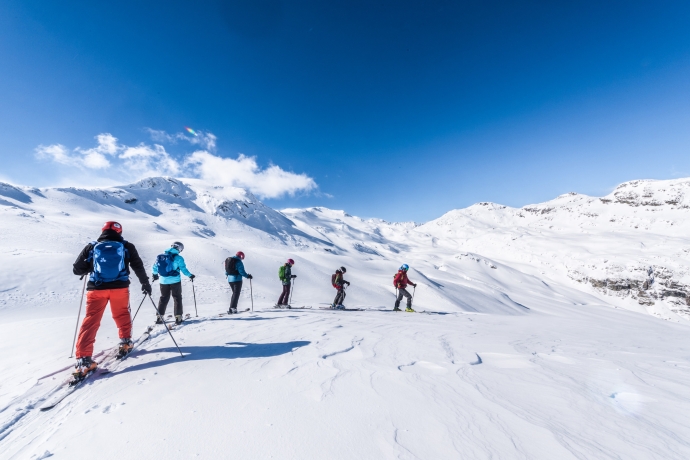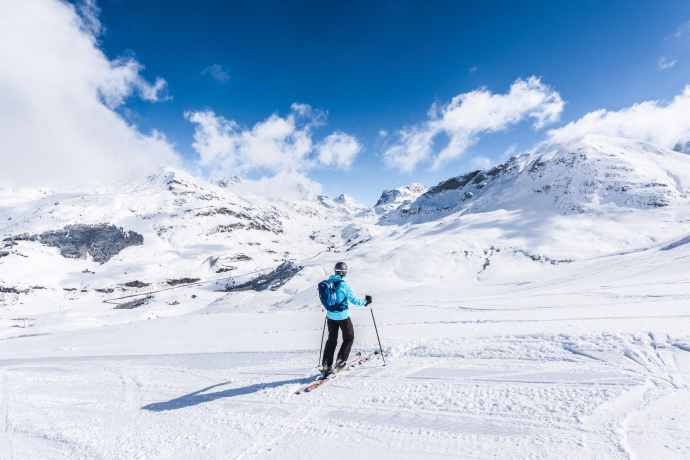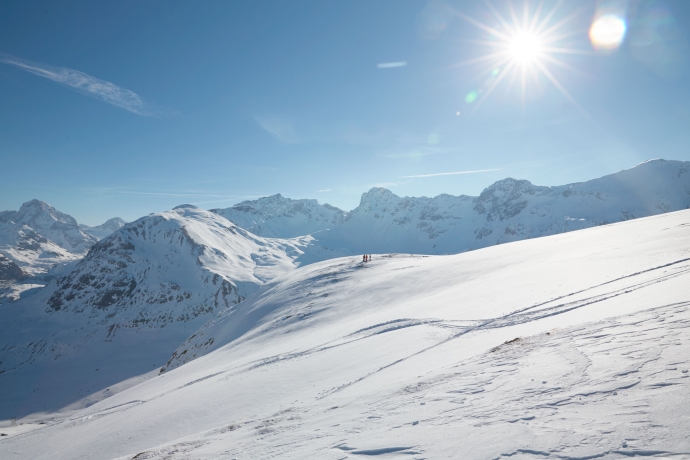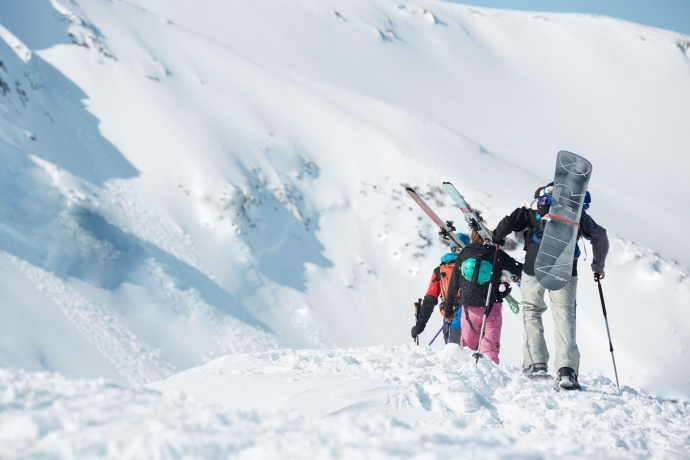 Show all 5 images