So close to relaxation.
Health & Wellness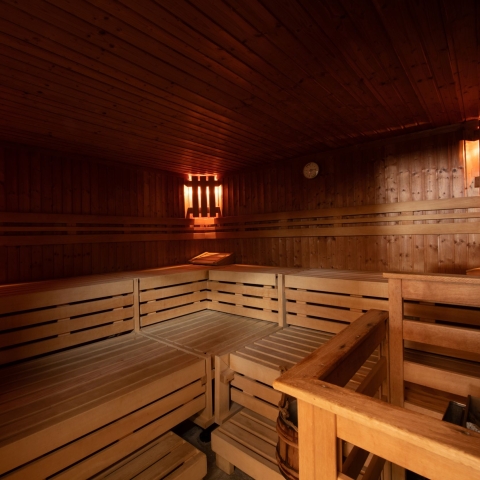 With the Center da sanadad Savognin, the Val Surses has a versatile and competent partner in the field of health. The health time center offers offers on the subject of physiotherapy, coordination and strength training. In the region there are also various providers of massages, TCM, acupuncture, pain therapy, personal training, foot care, homeopathy and cosmetics. External visitors can enter the wellness areas of various hotels on request and subject to availability.
Respiratory therapy, Savognin
Respiratory therapy is a method of complementary therapy and takes place every Friday in Savognin.
Marlen Künzli, Savognin
Tel. +41 79 507 27 11
www.atempotenzial-marlen.ch
***********
Beauty Point, Savognin
Cosmetics and nail design in the former Hotel Cresta in Savognin. Appointments by arrangement.
Renata Scherzinger, Savognin
Tel. +41 79 482 13 13
***********
Center da Sanadad, Savognin
The Center da Sanadad offers you everything under one roof in the areas of health care, care, care for the elderly and serviced living. The center offers physiotherapy, a fitness room that is open to the public and coordination training with a personal trainer.
Tel. +41 81 669 14 00
info@cds-savognin.ch
www.cds-savognin.ch
***********
Pedicure Cunter
Appointments by arrangement.
Paulina Lozza, Cunter
Tel. +41 79 265 72 53
***********
Health massages Sara Guetg, Savognin
Medical massages.
Sara Guetg, Savognin
Tel. +41 79 505 95 92
sgmassagen@gmx.ch
***********
Classic homeopathy, Savognin
Treatment of acute and chronic diseases with classical homeopathy. recognized by health insurance companies. Appointments by arrangement.
Sarah Dedual, Veia Segantini 4, 7460 Savognin
Dipl. Homöopathin SkHZ
Tel. +41 81 684 18 18
www.sarahdedual.ch
***********
Massascha surses, Salouf
From health massages to colon treatment to scar treatment and cupping.
Silvia Demarmels, Salouf
Tel. +41 78 724 17 51
www.massascha-surses.ch
***********
Massages, Savognin
A special experience in the barn at Stradung 26. In a renovated barn amidst the scent of wood and massage oils. An experience that only the location is different. A foot bath in the cow tubs and with pebbles that act as a Kneipe. 
Followed by a massage with a breathtaking view of Savognin and its nature. A massage offered by Giada Lo Faro, an expert in spa and massage for 25 years. 
Come and try this relaxing experience and spa way. Every day from Monday to Sunday by appointment
Giada Lofaro, Savognin
giadalofaro@gmail.com
Stradung 26, 7460 Savognin
***********
Momentum, Savognin
Your health and exercise practice. Pain therapy according to Liebscher & Bracht. personal training. Appointments by arrangement.
Peggy Fuhrmann, Savognin
Tel. +41 76 706 60 47
momentum.fuhrmann@gmail.com
gesundheitspraxis-momentum.ch 
***********
Nadia Pruneri Medical massage practice, Bivio
Medical masseuse with federal Specialist card and EMR registered. Muscle massage, pain therapy, lymphatic drainage, foot reflexology. Appointments by arrangement.
Nadia Pruneri, Bivio
Tel. +41 76 236 18 88
www.juliermassage.ch 
***********
Plagn Veta – Gesundheitspraxis, Savognin
Treat yourself to a break for body, mind and soul! For example with a lymphatic drainage or foot reflex zone massage. Appointments by arrangement.
Sabrina Gantner, Savognin
Tel. +41 79 374 37 39
sabrina.schoebi@gmail.com
www.plagn-veta.ch
***********
Podologiepraxis, Savognin
Medical foot care (treatment of corns, calluses and ingrown toenails) in Savognin. Appointments by arrangement.
Kathrin Hefti, Savognin
Tel. +41 79 534 24 46
***********
Thai-Yoga-Massage, Savognin
A gentle and dynamic full body massage.
Anna Barbara Rageth, Savognin
Tel. +41 78 884 97 79
annarageth@hotmail.com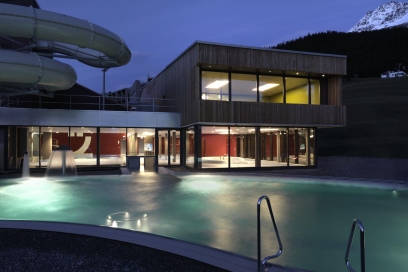 Wellness bath Lenzerheide
In addition to indoor pools, the H2Lai wellness spa has a heated outdoor pool and spa area