Angebot from CHF 715.–
Snowshoeing days Hotel Post Bivio 2023/24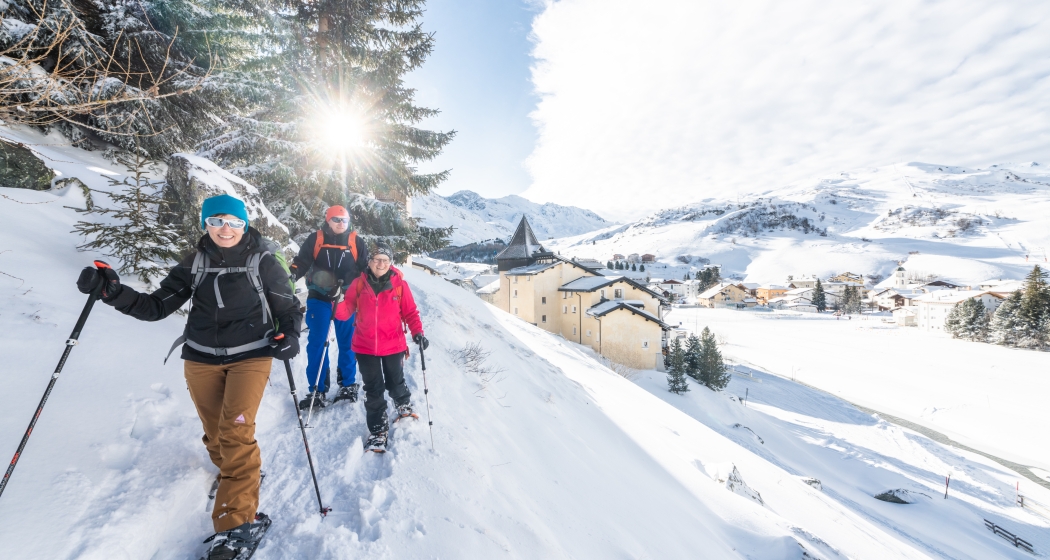 Snowshoeing in the beautiful Parc Ela, the largest nature park in Switzerland.
Snowshoeing days.
Hotel Post Bivio
Equipped with snowshoes on your feet and a pair of ski poles, you will experience three wonderful snowshoe trails through the winter paradise with SWL snowshoe hiking guide Sep Antona Bergamin. The untouched snow landscape of our holiday region, the crunch of the snow under your shoes, the fresh mountain air and the silence of nature are a pleasure for the eye and the senses.
After a busy day, you can do something good for yourself in the sauna and steam bath. We provide breakfast at any hour you want in the morning. By arrangement, we can also rent equipment for the snowshoe tour. The tours are only carried out with a minimal of 3 participants.
Offer 3 day tours for CHF 715.– per person:
3 nights in a double room (single room surcharge CHF 25.00 to CHF 45.00 per night)
4-course dinner
Breakfast buffet and tea
Sauna and steam bath
Excl. Taxis
Daten
14.–17. Dezember 2023
11.–14. Januar 2024
1.–4. Februar 2024
2.–27. März 2024
4.–7. April 2024