Chapel Surses
Chapel of St. Placidus & St. Rochus Alp Flix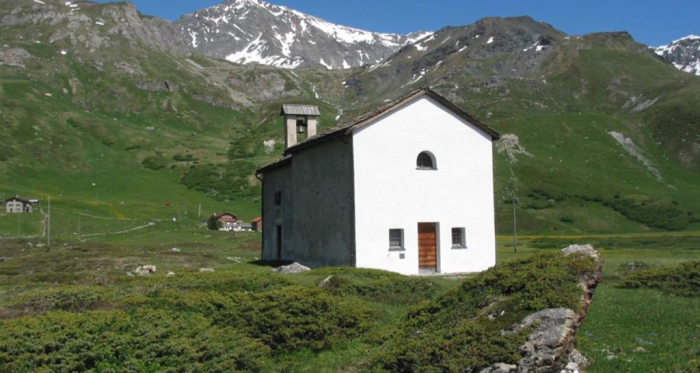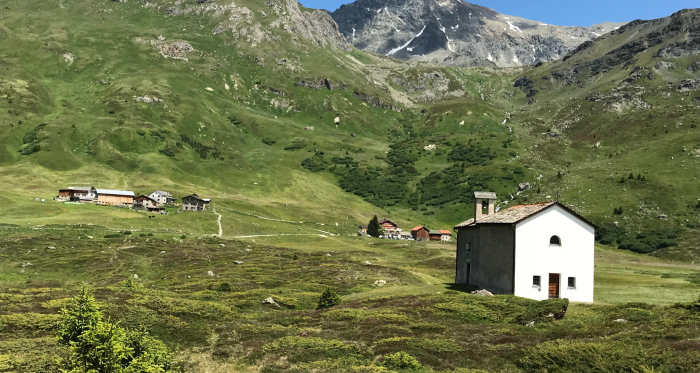 Show all 6 images
Chapel of St. Placidus and Rochus on the plateau, which spreads high above Sur and offers a beautiful view of the mountains.
Chapel of St. Placidus & St. Rochus Alp Flix
7456 Sur
Description
The Walsers, who settled the Alp Flix around the middle of the 14th century, are considered to be the builders of this chapel. Originally the chapel was dedicated to Saints Placidus and Sigisbertus, later St. Rochus, the saviour of plague and plague, was chosen as the title saint.
At the beginning or the middle of the 15th century, the Walser colony had developed into an important settlement: at that time the four farms Of Las Curts, Tga Lucas, Tga d'meir and Salategnas were already attested and, in the person of Thomas Jäger, a local pastor. The plague epidemic of 1629/30 must have decimated the Walser as well and a short time later the Walser Flix gave up as a year settlement and from now on used it only as Maiensäss.
The construction time of the present chapel cannot be determined due to missing documents. The chapel, a building facing the east, a square choir with barrel vaults, a ship covered with tons and a dwelling for the pastor, characterize the complex.
The altar in wood (dated 1660), a simple essay with two columns, a good work that is still preserved in its original version. The altarpiece depicts Mary in the clouds with the patronsaints (Rochus and Placidus). On the ground floor of the parish apartment is the sacristy with a tower oven and a cupboard buffet, in which the bed of the pastor was furnished. On the second floor (via the sacristy) one notices the barred parlour. A tower is missing. On the north gable of the parish apartment an open bell yoke with saddle roof is built. The bell bears the inscription: Conrad-Rist-Hauptmann-Cum-Eisenbols-Last-Mich-Giesen-1631. In 1982/83, under the supervision of the federal and cantonal preservation of monuments, the church was restored and the 17th century condition was restored by the demolition of the western annex.
Directions
Public Transport
With the PostBus from Chur to Sur or with the Rhaetian Railway to Tiefencastel. From there take the PostBus to Sur. In Sur, during the summer season, the Alpin bus runs, which takes guests to Alp Flix.
Directions
Drive to Sur and continue towards Alp Flix.
Parken
Shortly before Alp Flix. Parking is subject to a charge.