Church Surses
Parish Church son Gudintg e Son Francestg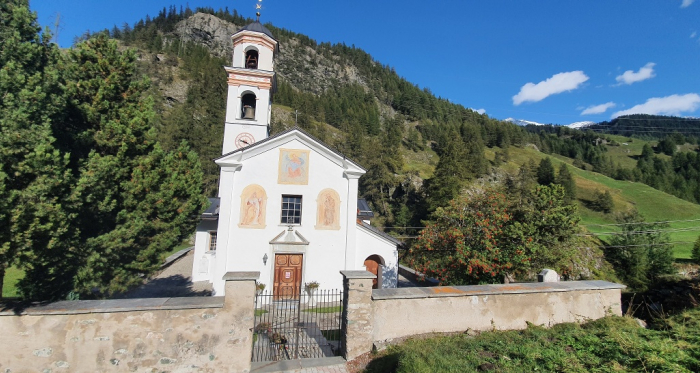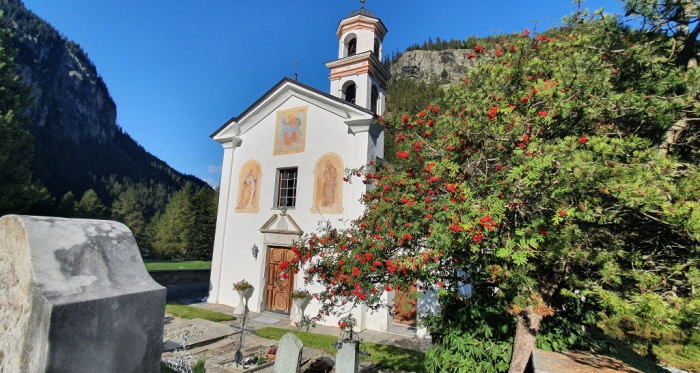 Show all 4 images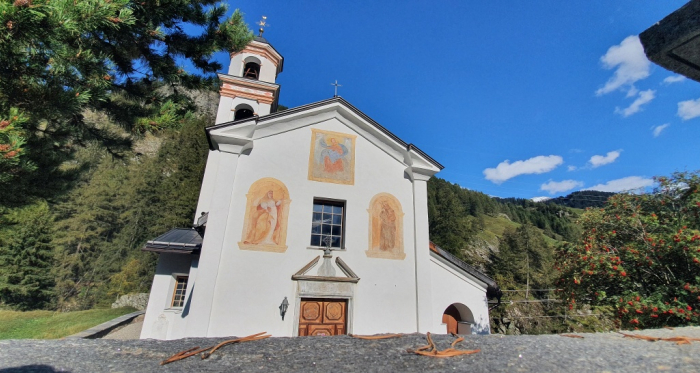 The display wall, the outlines of the two transepts and the campanile reveal the outer elements of the simple yet beautiful church below Julierstrasse.
Parish Church son Gudintg e Son Francestg
7455 Mulegns
Description
The parish in Mulegns originally belonged to Bivio, from the 17th century to Tinizong. In 1663 Mühlen separated from Tinizong and became an independent parish. This church also had a previous building, which was first mentioned in 1520 and was dedicated to St. Gaudentius. Between 1643 and 1666, the current facility was expanded at various stages. Since the consecration of 1643, St. Francis has been venerated as the second patron of the church. It is a typical Baroque Capuchin church, which has been continuously supervised by the Order since its construction until today. The interior consists of a ship with two side chapels and a choir drawn far to the ship, which gives the church an almost tunnel-like character. The high altar from 1727 is built on a two-storey building and is completed on the side by two statues of the patron saint st. Francis and St. Gaudentius.
The side altars are single-storey structures, situated on the back walls of the chapels and date back to the middle of the 18th century. Restorations are recorded for the years 1815, 1866, 1923 and the last time in 1967/69. It should be remembered here that as early as 1520 the priestly Gaudentius Chapel in Mulegns always included the Visitation Chapel on Alp Faller, where the farmers had the right to graze for their cattle.