Historic Altsdtadt Surses
Riom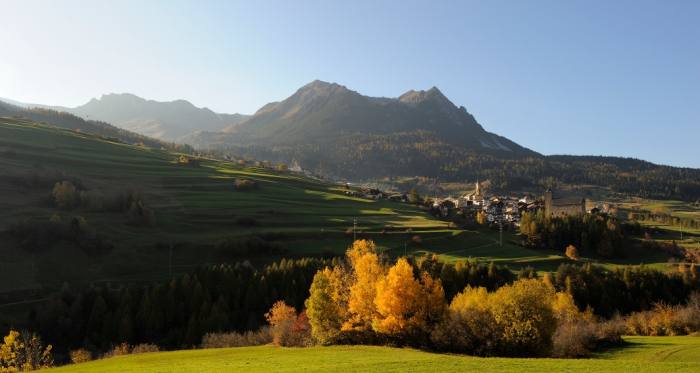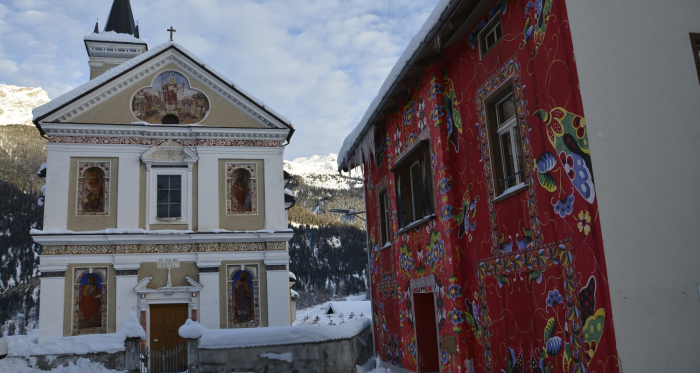 The village of Riom is located on the eastern slope of Piz Toissa, above the valley floor with the gelgia. It stands out from the surrounding villages through a striking castle. The village of Riom has been awarded as a "local image of national importance".
Description
The striking castle "Rätia Ampla", which is visible far and wide, characterizes the village and the lower Val Surses. From the 19th century onwards, it was more or less devoted to disintegration. From 2003 it was expanded by the theologian and theatre scholar Dr. Giovanni Netzer, who came from the valley, as a venue for the "Origen Festival Cultural", which he founded and opened in 2006. This is how one of the most idiosyncratic theatre rooms in the Alps was created. In 2018, the "Nova Fundaziun Origen" foundation received the Wakker Prize. The castle building is home to the largest grey-dole colony in Switzerland. The Sugar Baker tradition of the Carisch family is celebrated in the Villa Carisch on the village square. In various salons, pétisseries are served as well as coffee and tea specialties. In addition to cushions and duvets made of local sheep wool, the stage costumes for the performances of "Origen" are also handcrafted in the textile workshop "Atelier Péss".
Responsible for this content Verein Parc Ela.
This content has been translated automatically.