Church Surses
Son Lurintg Parish Church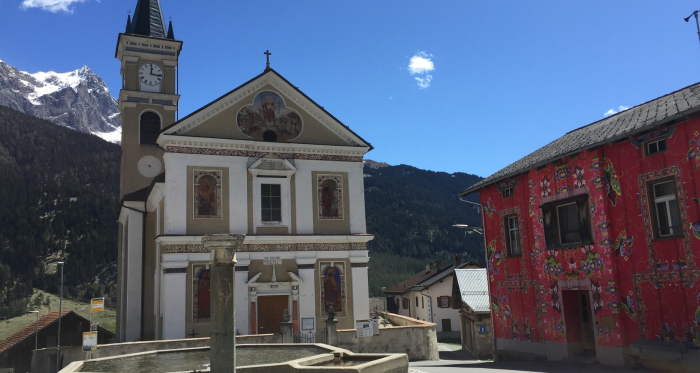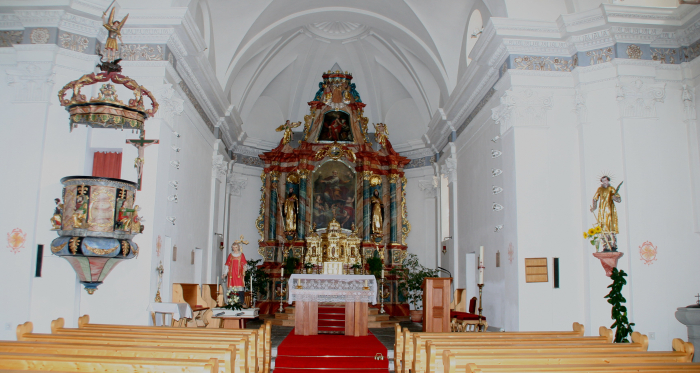 Also here in the village square of Riom, the italian-inspired facade of the Laurentius Church dominates.
Son Lurintg Parish Church
7463 Riom
Description
The St. Lawrence's Church can be regarded as the oldest sanctuary of the Above Stone. The oldest building on this site dates back to the 6th/7th century. Although the patrozinium is not attested in the Middle Ages, Later Laurentius is always referred to as patron. St. Laurentius worked in Rome as archdeacon under Pope Sixtus II and suffered the death of witnesses by the sword at the time of the persecution of The Christians under Emperor Valerian in 285. In art, he is depicted in the deacon's costume and with a rectangular wheel, because the legend tells of death on the rust.
predecessor churches were consecrated in 1461 and 1493. The present Baroque building was consecrated on 2 October 1677. The village fire of 1864 also affected the St. Lawrence Church. The last restorations were in 1936 and 1955.