Castle Surses
Spliatsch Castle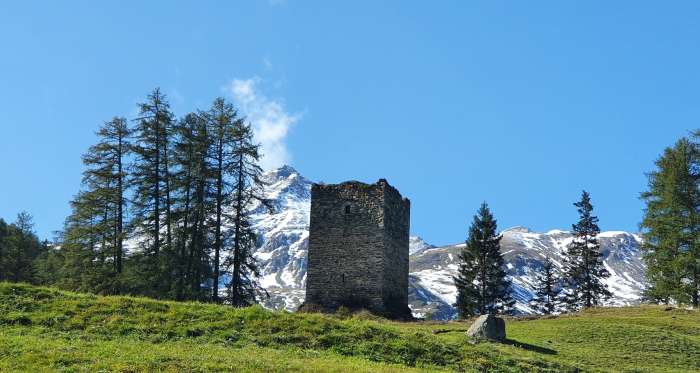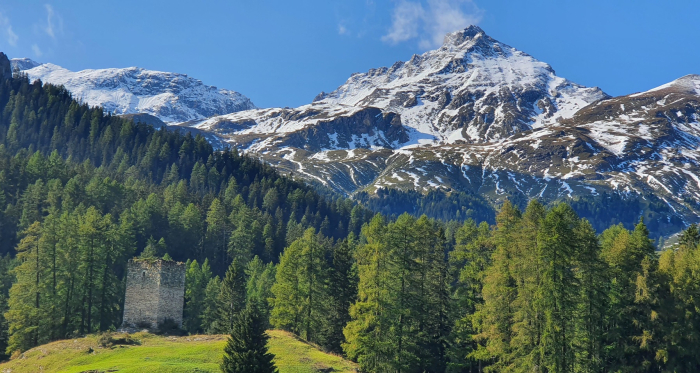 Show all 3 images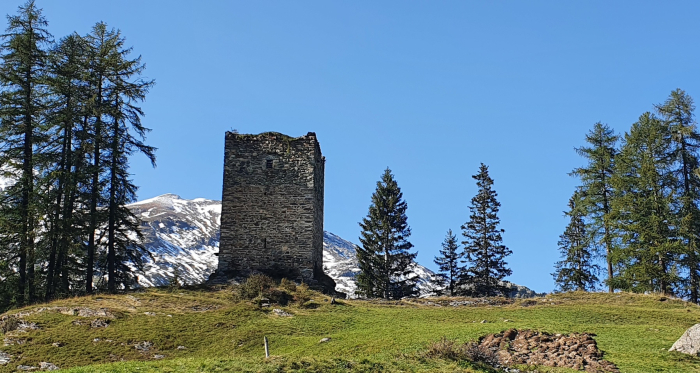 The ruins of the tower stand on a small hill not far from the Julier Pass road between Marmorera and Mulegns. The interior of the tower is accessible through a small gap.
Description
The ruins of the high medieval castle of Spliatsch are located in the municipality of Sur.
A well-preserved tower with three floors and a square floor plan of 8 by 8 meters has been preserved. The well-preserved upper wall end could indicate a missing fourth floor of wood. The masonry consists of stones of unequal size, which are layered to a certain extent. In the lower part there are traces of a Rasa-Pietra exterior plaster. On the third floor was a window with two seats, as well as an abort erch and a smoke extractor for the furnace.
The high entrance was on the second floor on the west side. The gewändsteine are well preserved. Remains of beams show the location of the stairs and the balustrade in front of the entrance. Above the door there are remnants of a sloping canopy.
On the inside, the remains of a smooth plaster can be found in two inhabited upper floors. Remains of beams indicate the location of the projectiles. On the ground floor, the remains of a fireplace with a sloping smoke extractor are preserved.
South-east of the tower, on a terrace, there was a utility yard built of dry stone walls and wood; a rectangular floor plan of a small house is still clearly recognizable. The courtyard was enclosed by a ring wall, which is still partially recognizable in the south.
Written documents on the origin of the plant are missing, and there has never been a gender of Spliatsch. Probably the tower was built at the beginning of the 13th century by the lords of Marmels.