Biotope Surses
Valley of the Sett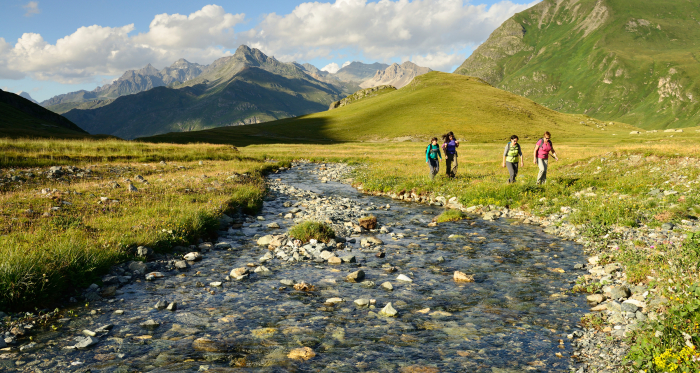 Between Bivio and the Septimer Pass, the stream Eva da Sett meanders through a moorland of national importance.
Description
The valley of the Sett is one of the most beautiful high mountain moorland landscapes of the Central Alps and has an exceptionally high density of large flat bogs for alpine conditions. The most moored areas are at Tgavretga and in the high valley of the Plang Camfer; they are mainly lime and acid Kleinseggenriede. Their formation and expression is very different due to the small-scale change of the rock: the flat bogs can be found on Flysch, on moraine material, in a floodplain and on water-impermeable rock. This is where all the important types of moorland formation in the Alpine region occur. The moorland landscape is only developed in the valley floor, but largely free of structural interventions. On the slopes there are untouched areas with the smallest moorland areas. In the lower layers, bogs used as scattered meadows fit into a traditional usage pattern of meadows and small pastures.
Responsible for this content Verein Parc Ela.
This content has been translated automatically.