Naturlehrpfad Surses
Veia digl Pader 12: Sch'ia va da mantger!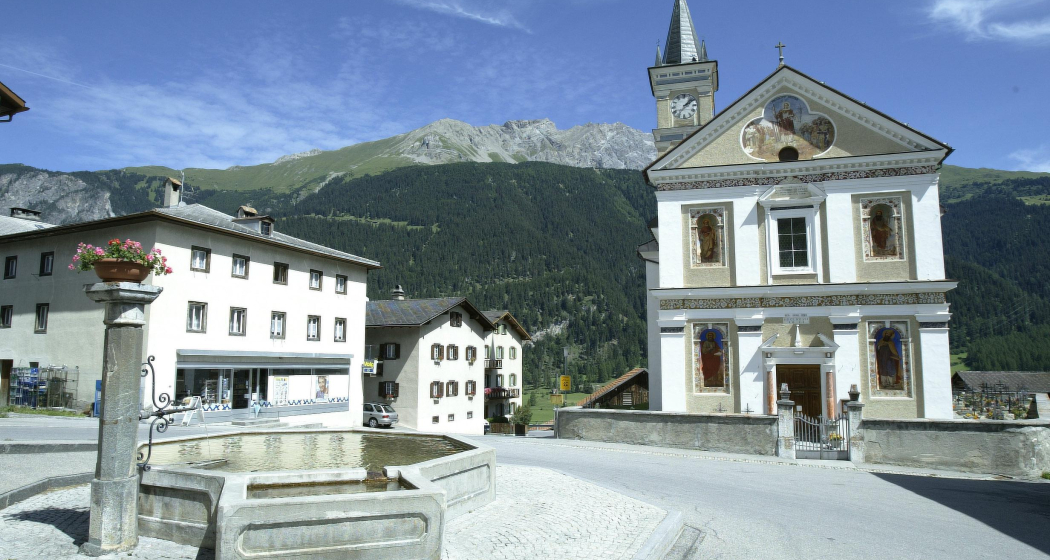 The audio file can be found at the back of the pictures.
Description
"Sch'ia va da mantger!"
"Sch'ia va da mantger; O tge povra bargeda!
Cun me franc cupetgigl er tga e clavo!"
El mantga! – Tge mantgigl tar questa mantgeda?
Igl mond strousch s'accorscha tgi el è passo!
Las larmas digls sies èn zont curt temporal,
Lev romp'igl suglegl tras la plievgia da stad.
El veva igl quit d'esser tschep immortal;
beadis dumondan; tgenegn er'igl tat?!
Fr. Alexander Lozza
"When I'm gone"
"When I am no more, oh you sad
Drops! With me goes the house and the
Barn to the ground!" He is missing!- Yes what is missing
because with children and grandchildren? The world
hardly
notices that he was here once.
The tears of his own seep into the ground,
as
fast as the dew evaporates in the sun.
Immortal he thought he was. But one asks
Now: Who was the grandfather in our house?
Duri Loza (translation)
Responsible for this content Verein Parc Ela.
This content has been translated automatically.

This website uses technology and content from the Outdooractive platform.