Naturlehrpfad Surses
Veia digl Pader 13: La mort digl poet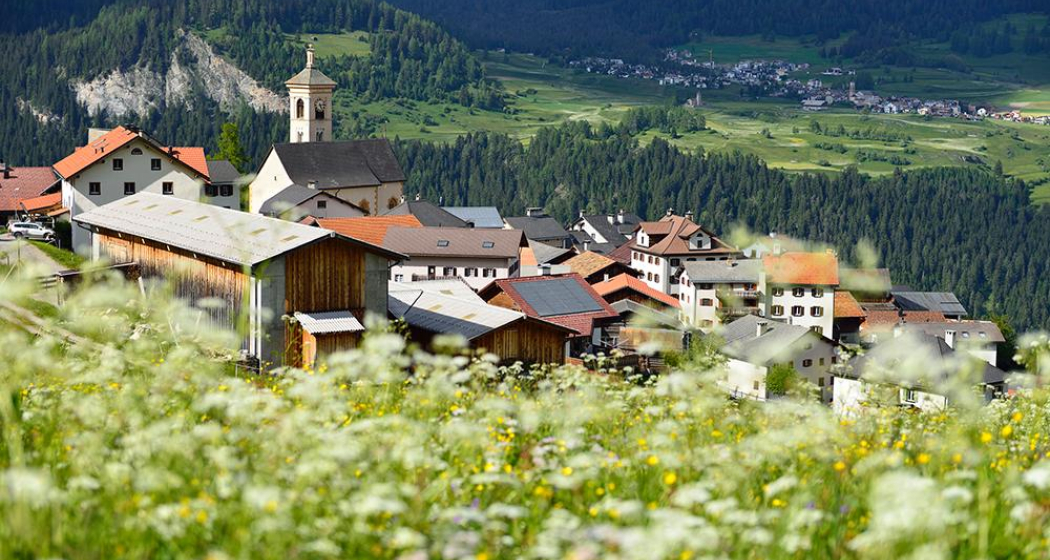 The audio file can be found at the back of the pictures.
Description
La mort digl poet
Las sumbreivas da la mort
Steidan betg Sies spiert allert.
Vers la gleisch, scu pulla d'or;
Igl sies sgol el è davert.
Igls sies vers èn artgs e punts
tgi surmontan igl profond,
tgi scu l'evla sies pulschagns,
ans anveidan sur igl mond.
Ossa vei sies îgl saragn
tot igl veir, igl
bel, igl.
Dia è poet suprem;
'gl univers è sia canzung.
Fr. Alexander Lozza
The poet's death
It extinguishes the shadow of death
not the embers of his spirit;
it floats as a golden butterfly
into the light flood.
His verse is a bold bow
who bridges depths,
and, like the Aar the young,
of the world far removed from us.
Now his clear eye looks
of beauty pure light.
God is the first singer;
all is his poem.
Leza Uffer (translation)
Responsible for this content Verein Parc Ela.
This content has been translated automatically.

This website uses technology and content from the Outdooractive platform.