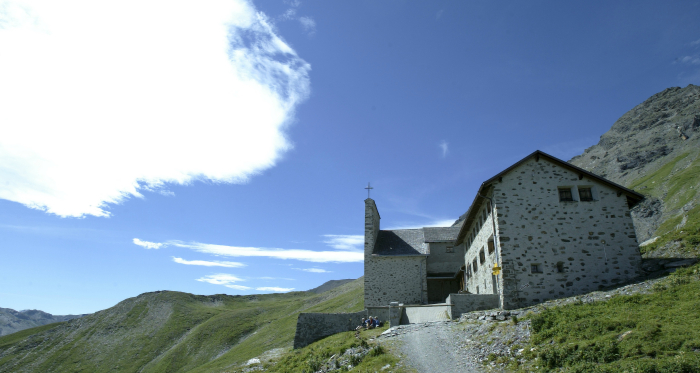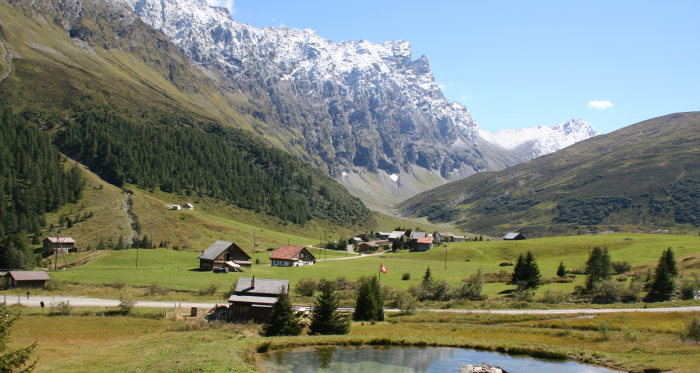 Show all 5 images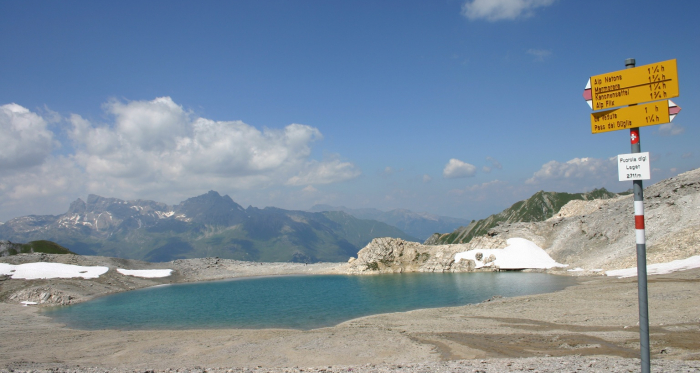 hike through surses and Parc Ela, the largest natural park in Switzerland. It awaits a historic building, unspoilt nature, original villages and foresight over the Surses.
choose desired stages.
---
Coordinates
46.66167, 9.576893
Description
stage 1: You start in Tiefencastel and hike from there along the cultural and long-distance hiking trail Via Sett to Mon. Worth seeing is the Romanesque church of St. Cosmas and Damian just before Mon, and the high-baroque church of St. Francis in Mon itself.
stage 2: highlight of this stage, which leads from Mon to the Maiensässen of Munter and Ratitsch and then down via Cre digl Lai, is clearly Ziteil – the highest pilgrimage church in Europe at 2433 m above sea level.M. The apparition of Our Lady in the summer of 1580 on The Alp Ziteil is evidenced by a historical testimony. Shortly thereafter, a chapel was built.
Today, the Sanctuary and the Pilgrim's House are open on weekends in summer.
Stage 3: From Salouf you hike via the Alpine Flora Trail to Somtgant. Around 100 different alpine flowers, medicinal plants and alpine herbs grow there, all of which are labelled. From Somtgant it goes on the panoramic path via Naladas to Radons.
stage 4: On this hike far from hustle and bustle, one marches from Radons over the Fuorcla Curtegns to Val Faller – an oasis of silence with three small former Walser settlements.
Stage 5: From the starting point of Tga, the hike leads through the Val Bercla via the Stallerberg to Bivio. You walk past the beautiful Flüeseen – an ideal place for a break.
stage 6: Along the Exploratour via Fuorcla digl Leget and Val d'Agnel to the end of the valley to the Julierhospiz. On the mountain hike, you can experience the history of the earth up close. Cart tracks in the rock, souvenirs from the sea and the imposing sky gate.
Geheimtipp
The tour leads past the highest pilgrimage church in Europe. A small stop at the Fuorcla digl Leget is also worthwhile, continuing past the imposing Himmelstor to the Julier Pass.
Sicherheitshinweis
All sections of the route are mountain hiking trails. Sure-footedness is required on individual sections.
Directions
Stage 1: Tiefencastel - Mon
Stage 2: Mon - Ziteil - Salouf
Stage 3: Salouf - Radons
Stage 4: Radons - Tga (Val Faller)
Stage 5: Tga (Val Faller) - Bivio
Stage 6: Bivio - Fuorcla digl Leget - Julierpass