Top 5.
Activities for children from 2-5 years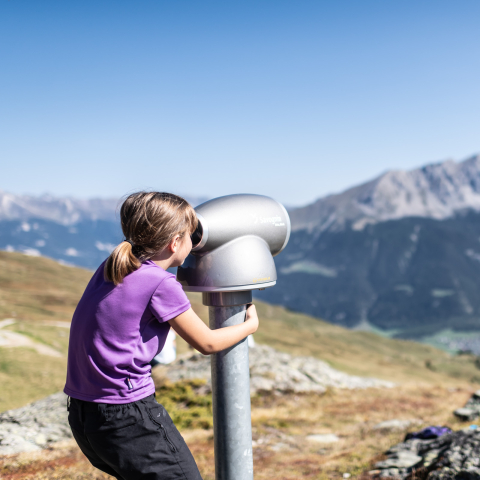 Adventure trails inspire the interest and curiosity of children aged 2 - 5 years. On a diverse tour with plenty of playtime breaks, children discover the wonders along the way all by themselves. So you can make streams dam, explore animal and plant life and extent their sense of smell.
1. visit to the Geissenpeter on the Alp
Geissenpeter lives in Tigignas, the small mountain village high above Savognin. There, children from 2-5 years can feed goats with him, taste a piece of goat cheese in the little mountain hut and listen to his stories.
2. Pinocchio club in summer
In the children's paradise "Pinocchio Club" children are well cared for during the day and get to know games and fun with other children. You can inscribe the children in the Pinocchio Club by the half day. Depending on your wishes, food is also included.
3. sheep shearing
Every year the sheep are sheared on the village square and you can be there with your family. In addition, there is a children's program by the Pinocchio Club, where children can learn everything about the sheep and alpine life.
4. forest playground Lareschs
On a small circular trail through the beautiful larch forest, a wooden house, various wooden games and beautiful wooden forest creatures are waiting for the young children. While the children let off steam, the parents can rest on the wooden loungers.
5. Flurin`s Sommerzauber
The themed trail "Flurin`s Sommerzauber" (Flurin`s Summer Magic) on the Alpenflora adventure trail, which can be walked with strollers, is a special experience especially for our little guests. Together with the junior capricorn Flurin, the children take an exciting journey into the world of alpine flowers and medicinal herbs.