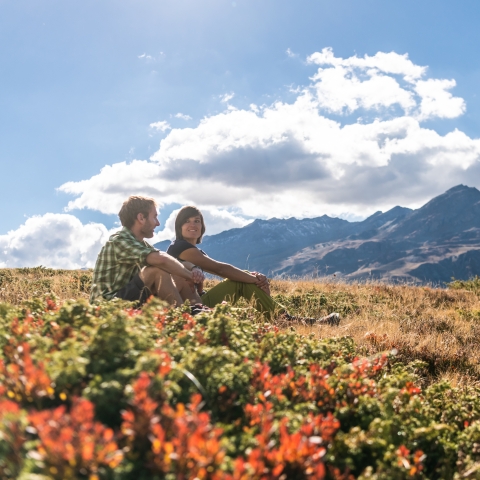 Give the gift of a holiday in Val Surses. Whether in summer or winter, the family, hiking, biking, skiing and touring paradise has something to offer for everyone. From now on you can give away a piece of vacation. With the Bon Albula Surses (value voucher) you make your loved ones happy and give them unforgettable days in the vacation region around Savognin and Bivio.
How does it work?
Each voucher has a value of CHF 10.00. Order the desired number of vouchers online. We will send you the vouchers within seven working days. And you already have the perfect gift idea, delivered directly to your door.
Where can the vouchers be used?
The bon Albula Surses can be used in the entire holiday region in numerous hotels, restaurants, mountain cableways, stores and service providers.
Terms of use of the Bon Albula Surses
Buy a bon Albula Surses The bon Albula Surses worth CHF 10.- is only available at the Tourism Savognin Bivio Albula AG. The voucher can be purchased at the Savognin tourist office, the Bivio information office or online in the holiday store.
Payment with the Albula Surses voucher just hand over the voucher when paying at the checkout. The amount will then be subtracted from your total purchase. Any remaining amount will not be paid out. If the voucher is not enough to pay for your purchase in full, the difference can be covered by another form of payment.
Please note the general terms and conditions:
The bon Albula Surses is valid at all participating establishments.
The voucher cannot be used for online purchases.
The voucher is impersonal and transferable.
No return interest is paid on the credit balance.
The voucher is valid for two years from the date of issue.
The voucher is to be treated as cash. In case of loss, theft or damage, the voucher will not be replaced.
Tourism Savognin Bivio Albula AG is not liable for stolen, lost or damaged vouchers.
The voucher can be used for full and partial payments. Any remaining amount will not be paid out to you.
The voucher cannot be paid out in cash.
Tourism Savognin Bivio Albula AG reserves the right to adjust the terms of use at any time.