Historic Altsdtadt Albula
Brienz/Brinzauls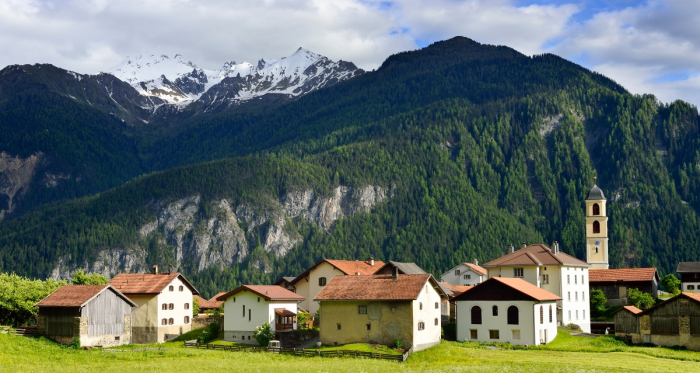 In the village stands the parish church of St. Calixtus with one of the most important carved winged altars of Graubünden. Outside are the castle ruins "Belfort" and the "Bündner Rütli" in the outdoor guard Vazerol.
Brienz/Brinzauls
Ferienregion Lenzerheide / Voa principala 37, 7078 Lenzerheide
Description
The Catholic parish church of St. Calixtus was built in 1513-1519 on the remains of a Carolingian church first mentioned around 814. In the choir there is a masterfully carved late Gothic winged altar, which is considered to be the most important Graubünden. Due to landslides, the church tower is skewed. The castle ruins "Belfort" is an imposing complex, built in 1228-31 by the Lords of Vaz, in a lower and upper castle. It was stormed and burned down in 1499 during the Swabian War. In 2002-07 the ruins were restored and can be visited. The village image of Alvaschein/Alvaschagn has been awarded as a "local image with national significance".
Directions
Directions
Brienz/Brinzauls, village
Responsible for this content Verein Parc Ela.
This content has been translated automatically.