Shop Surses
Hofladen Stgier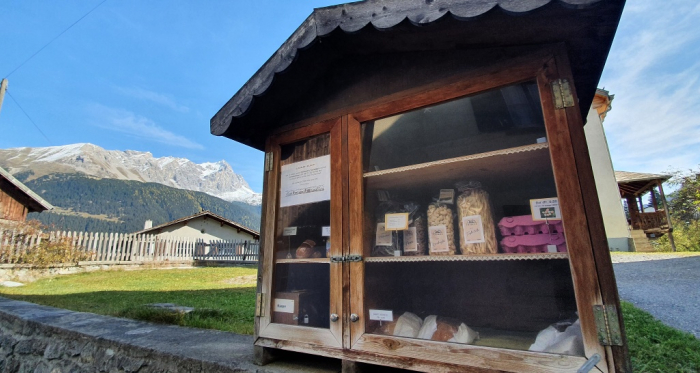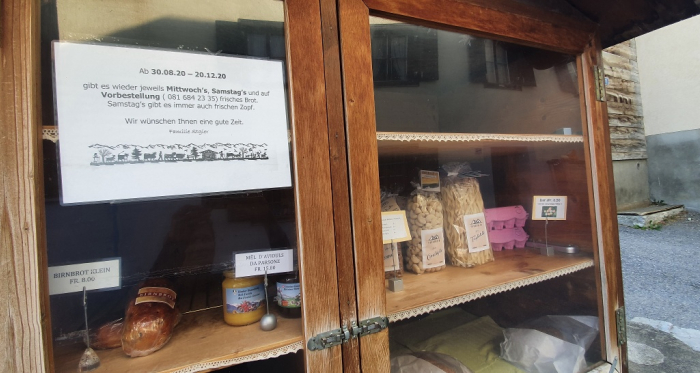 Show all 4 images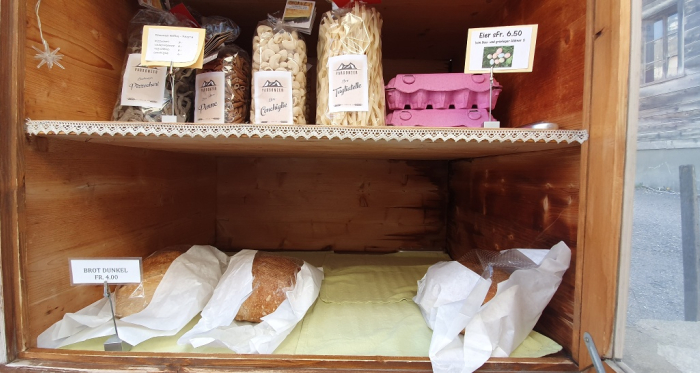 In the farm shops of the Holiday Region Val Surses you will find homemade, products from the farm and regional specialties.
Description
In the farm shop Stgier in Riom-Parsonz you will find: braid, pear bread, fresh eggs and more.
Daily homemade and fresh bread from the Stgier family, known from SRF bi de Lüüt.
Wake up your holiday memories with a souvenir, or make someone happy with a souvenir.
A visit to the farm shop is always worthwhile.
Directions
Parken
Parking possibility directly in front of the farm shop.