Church Surses
Parish Church of Son Giagl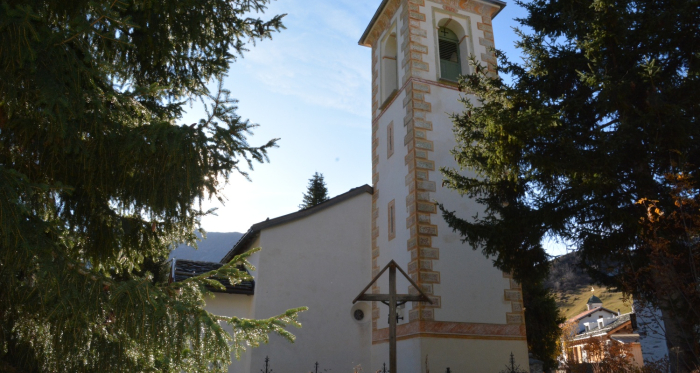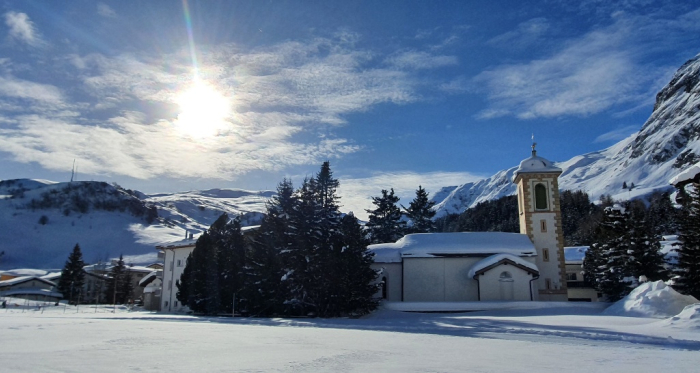 Show all 4 images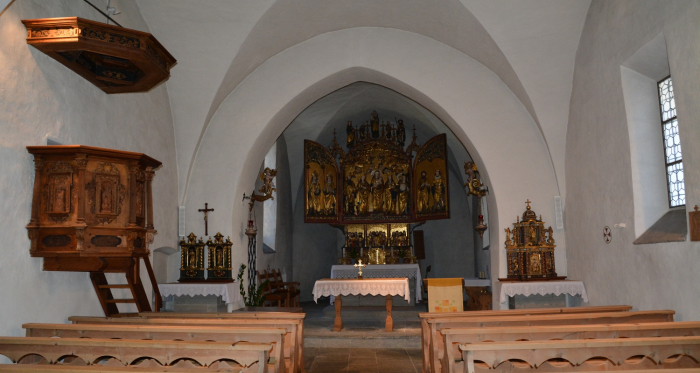 The massive mass of the choir, ship and tower of the Galluschurch in Bivio seems to be composed into the landscape.
Parish Church of Son Giagl
Gravella, 7457 Bivio
Description
The Church of St. Gallus was first mentioned in 1219 as an independent parish with its own priest. But the parish and the first church building are likely to be much older. The church building in its present form as a single-nave Romanesque structure from the construction period has been preserved:
Simple nave and choir with equally simple ribless cross vaults.
The church was reconsecrated from the Minorite Order on 3 December 1466 after major construction projects by the Auxiliary Bishop of Chur Johannes Nells. A further consecration took place in 1518. From this time comes the valuable late Gothic winged altar from the workshop of Ivo Strigel in Memmingen.
Directions
Public Transport
By PostBus from Chur to Bivio or by Rhaetian Railway from Chur to Tiefencastel and from there by PostBus to Bivio.
Directions
Take the Thusis Süd exit and continue in the direction of St. Moritz to Bivio.
Parken
Large parking lot at the entrance to the village behind the restaurant Guidon.