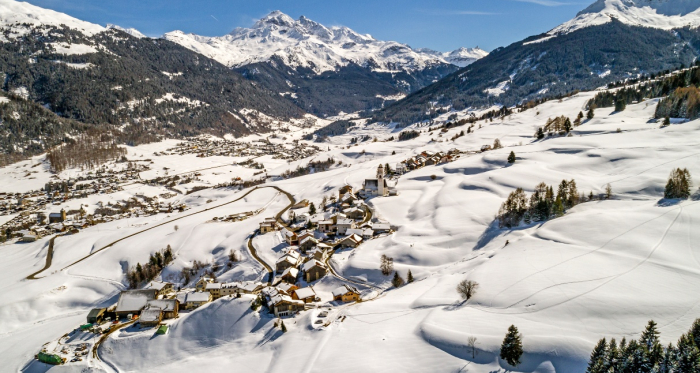 Show all 3 images
The two villages are located on the left side of the Surses valley, Riom at about 1250 m above sea level.M and Parsonz a good 100 meters higher.
Description
From Parsonz, visitors have a unique view over the Surses, up and down the valley. The recently restored church of St. Nikolaus, together with the adjoining parsonage, forms an important ensemble that characterizes the village of Parsonz. The baroque church was built in 1663. The building consists of a two naves, flanked by chancel-like side chapels and a deep polygonal choir/chancel.
Directions
Directions
Accessibility
By train/bus: From Zurich to Chur with the SBB, then with the Rhaetian Railway or the Postbus to Tiefencastel and then by Postbus via Cunter to Parsonz.
By car: From Basel - Zurich via Chur - Thusis - Tiefencastel, direction Savognin. Drive to Cunter (turn right) to Parsonz.