Church Surses
Son Niclo Parish Church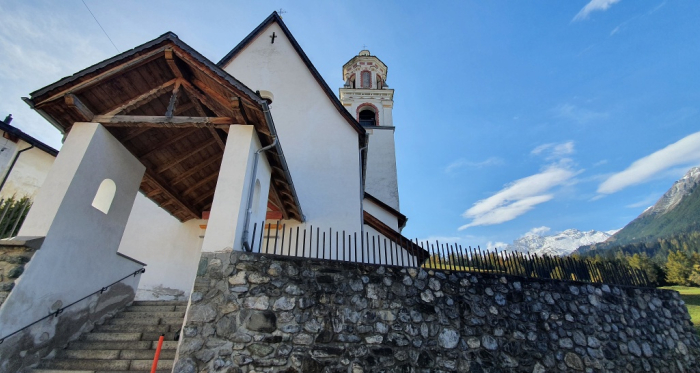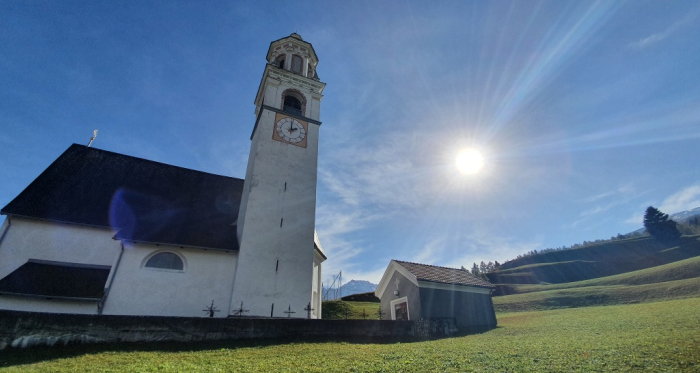 Show all 6 images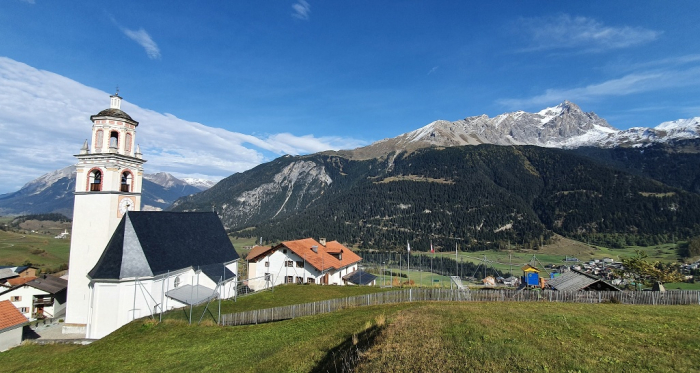 The slender Campanile with the octagonal essay on the north side of St. Nicholas Church of Parsonz also bears witness to Italian influence here.
Son Niclo Parish Church
7464 Parsonz
Description
11156 the "colonia de Presan" appears for the first time in a written document. In the Middle Ages, Parsonz belongs to Saouf, from whom it splits on October 10.
In 1475, the consecration of a chapel in honour of St. Nicholas is attested, which is mentioned in the Episcopal Visitation Report of 1643 and stood on the site of the present rectory. The present barokke complex with two altars was inaugurated on 25 June 1663. At the beginning of our century, a completely improper restoration took place. Under the Rev. Gisep Baselgia and restorer Erhard Ressel, the beautiful Baroque building finally regained its original character in 1969.