Historic Altsdtadt Albula
Stierva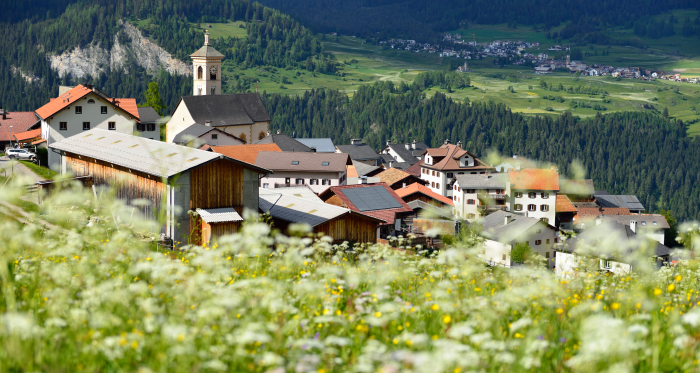 Stierva is a heap village high above the left side of the Albula, It is located on the eastern slope of a mountain range with the Curvér Pintg da Taspegn (2,731 m above sea level.M.) and the Muttner Horn (2,401 m above sea level.M.).
Stierva
Savognin Tourismus im Surses / Stradung, 7460 Savognin
Description
The late Gothic parish church of St. Mary Magdalene is characterized by a remarkable net rib vault and probably the most famous - also late Gothic - winged altar of Graubünden. Poetry in nature promises the "Veia digl Pader", a twelve-kilometre adventure trail from Stierva/Stürvis to Savognin, which features poems by Father Alexander Lozza (1880-1953). The poems can be accessed via the Parc Ela app. The village image of Stierva/Stürvis was awarded as a "local image with national significance".
Responsible for this content Verein Parc Ela.
This content has been translated automatically.