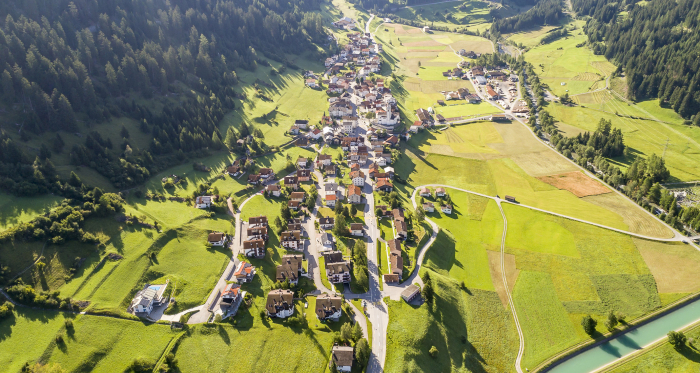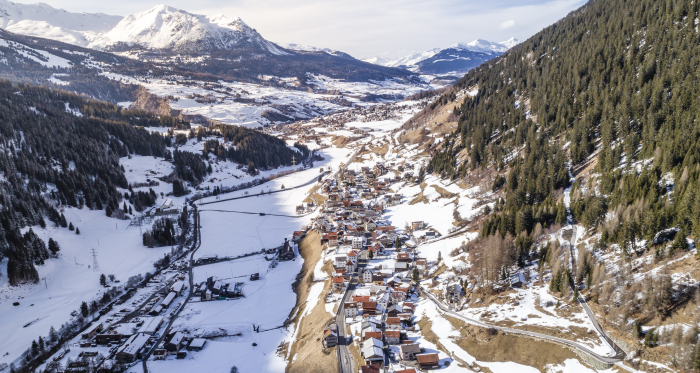 Show all 3 images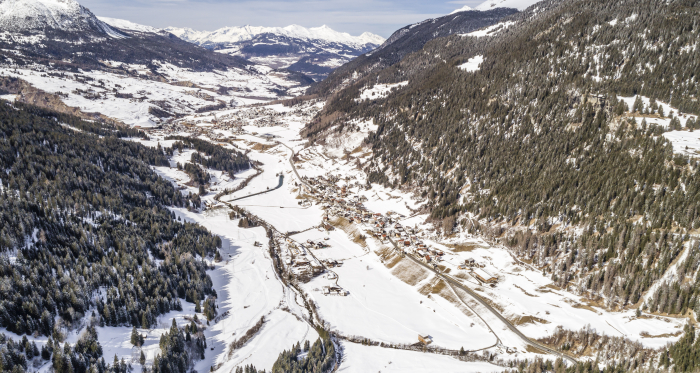 The former municipality of Tinizong-Rona was formed on 1 July 1998 from the merger of the two villages of Tinizong and Rona. Since 2016, the village has belonged to the municipality of Surses.
Description
Tinizong is first mentioned in Roman times as Tinnetione in the Itinerarium Antonini. In Carolingian times, Tinizong was the seat of a royal court. In the late Middle Ages until 1834, the village with the port played an important position as a transit point for pass traffic. With the decision of the Grand Council of 1834 to abolish the port duties and the transport privileges, Tinizong lost its important position as a place of transport and transhipment. In 1610 a fire destroyed the main part of the village and parts of the Blasius Church from the 9th century. In 1631, the Capuchins took over the parish. Among them was the present-day worth seeing Baroque building. The precious Gothic winged altar dates back to 1512,
In the Val d'Err, manganese ores (steel refiners) were mined, including the very rare ores tincenite, parsettensite and sursassite, whose names indicate their origin.