Church Surses
Val Faller: (Tga) Chapel Of Maria Visitation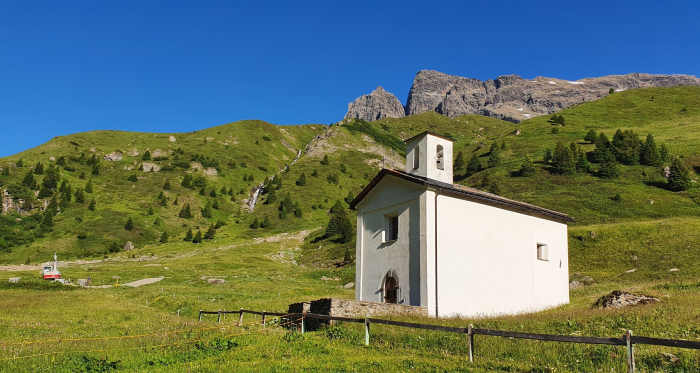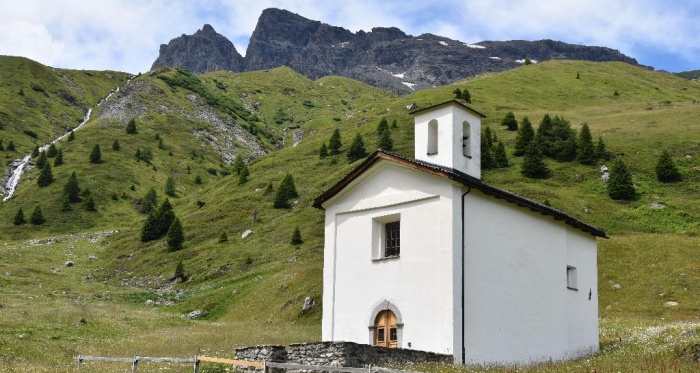 Show all 3 images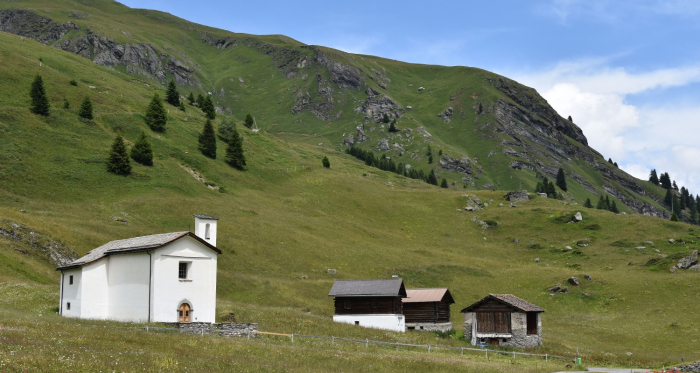 High above the valley floor, where the Julierroute runs, in an unexpectedly beautiful landscape, lies Tga.
Description
From Mulegns you can reach the magnificent Val Faller on foot. The former year-round Walser settlement comprised three hamlets, Arnoz, Plang and Tga. In Tga, the main faction of the valley at the foot of Piz Platta, stands the chapel of Visitaziun. In 1520, the church of St. Gaudentius was mentioned for the first time in a document, to which always the visitation chapel on the Alp Faller belongs. A few more dates have been recorded here. First document of a representative of the Bishop of Chur in 1643. On 1 July 1669, Father Ambrogio da Fontanella and his Confrater Basilio Iseo laid the foundation stone for a new building. In 1797, the ship was expanded and vaulted. Between 1983-1985, complete restoration and new consecrated on 6 July 1986. In the sacristy on the north side, a staircase leads to a room on the upper floor, which was provided with a stovetop, probably served the priest.
The church is closed, but a key can be obtained from the Mesmerin in Mulegns.