Naturlehrpfad Surses
Veia digl Pader 07: Igl noss sanctuari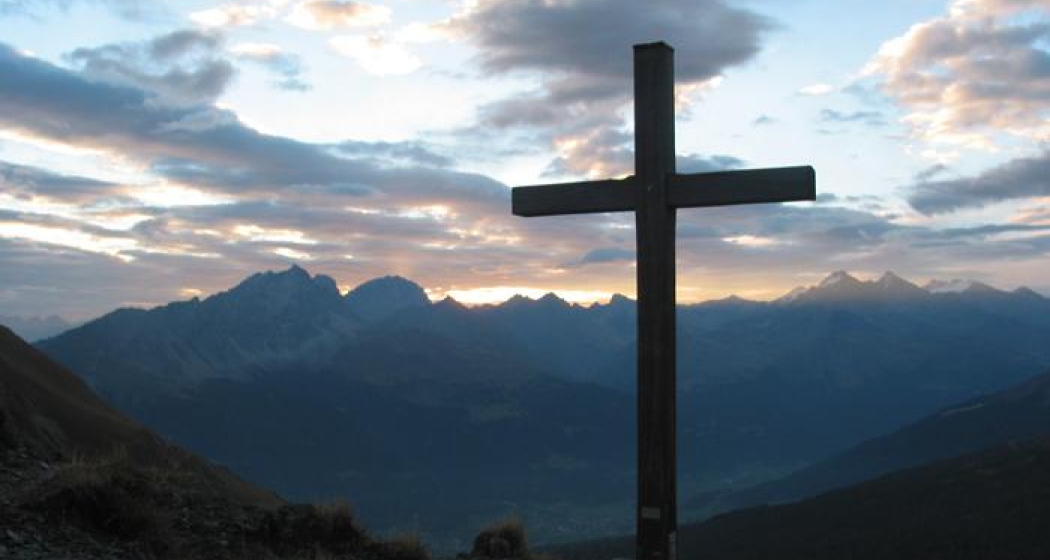 The audio file can be found at the back of the pictures.
Description
Igl noss sanctuari
Seador da vals da larmas
Pelegrigns by Sur Igls Pros,
tras igls gôts, vers blava pizza,
Sot la crousch digls sies chitos.
Suaditsch e larmas bognan
l'erta sponda digl Curver!
Betg schi lev scu chel digl paster:
Grev cun crouschs è sies lascher!
Nossadonna sur la fola
Dolza, Banadond, Igl Mang.
Plagn cunfiert, puspe sa derva,
Scu'na flour, igl cor malsang.
Ena mar da neivels corva,
sot Ziteil, la bassa val!
Scu dulzos tar otras sferas,
leds ambleidigl tot igl mal!
Fr. Alexander Lozza
The Pilgrimage Song
From the deep valley of tears
pilgrims flock to Ziteil.
Through the forest to blue mountains
the path leads so far and steep.
Some bear the cross and sorrows,
are also ready for buses.
Sweat and tears fall more often
on the way to loneliness.
With the hand of blessing, full of gentleness,
Mary points heavenwards.
Full of trust, like the flower,
the tired heart opens.
All worries, all depths
covers a wide sea of fog.
And the soul its wings
now stretches freely and carefree.
Duri Loza (translation)
Responsible for this content Verein Parc Ela.
This content has been translated automatically.

This website uses technology and content from the Outdooractive platform.