Nature trail Surses
Via Sett: Bergeller in Bivio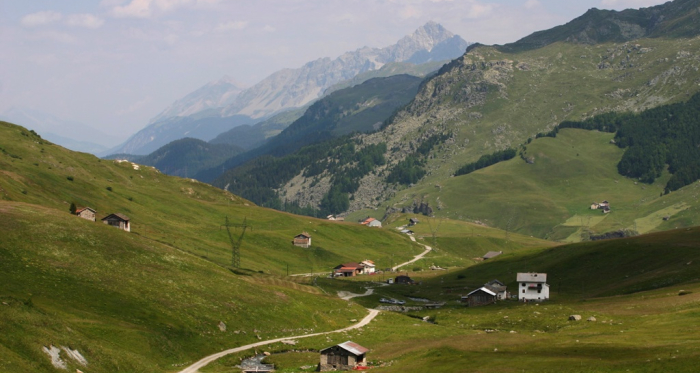 Description
The Septimer was crossed not only by kings, armies and merchants, but also by peasant families. The Bergell was overpopulated in the Middle Ages, because there were too few Alps and pastures. Therefore, Bergeller farmers and their cows came from Soglio and Castasegna via the Septimer Pass to Bivio in the summer. Documents show that as early as 1579 Bergeller owned land in Bivio, but felling wood was forbidden. It was not until 1678 that the Bergeller farmers fought this right and were able to build stables and settle in Bivio.  
In the audio Reto Gini, Clara Giovanoli and Ita Giovanoli tell of their childhood between Bergell and Bivio. They grew up in Bivio, but their families come from Bergell. They remember how in the first half of the 20th century they regularly went with their parents across the Septimer to Bergell and back to Bivio.
Responsible for this content Verein Parc Ela.
This content has been translated automatically.