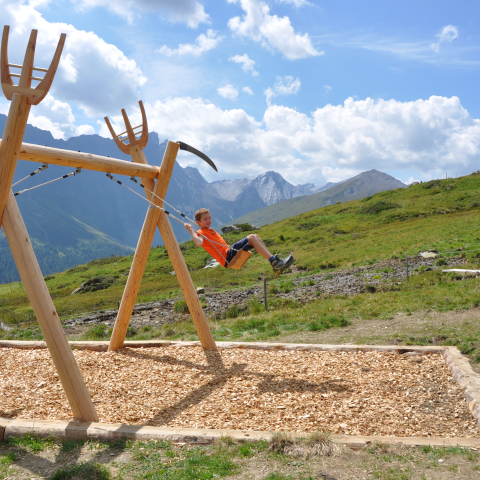 Here you will find all the group prices for the Savognin mountain cableways
Day tickets and single trips for groups from 15 persons summer 2021
| Age structure | Ascent and descent per section |
| --- | --- |
| Children until 9 years* | Free |
| Children 10 to 15 years | CHF 4.00 |
| Adults | CHF 8.00 |
| Retired from 64 years | CHF 6.00 |
| Age structure | Children until 9 years* | Children 10 to 15 years | Adults | Retired from 64 years |
| --- | --- | --- | --- | --- |
| Ascent and descent per section | Free | CHF 4.00 | CHF 8.00 | CHF 6.00 |
Single trips incl. sports gear (bikes, scooter, mountaincarts) for Groups from 15 persons summer 2021
| | Ascent and descent per section |
| --- | --- |
| Children until 9 years* | Free |
| Children 10 to 15 years | CHF 9.00 |
| Adults | CHF 13.00 |
| Retired | CHF 13.00 |
| | Children until 9 years* | Children 10 to 15 years | Adults | Retired |
| --- | --- | --- | --- | --- |
| Ascent and descent per section | Free | CHF 9.00 | CHF 13.00 | CHF 13.00 |
Group rates for 15 or more people
*Children aged 9 and under ride the cabel car for free when accompanied by a paying parent (does not apply to grandparents, etc.). Children under 10 years must show ID.
All prices in CHF incl. VAT. Euros are accepted. The current exchange rate shall apply at the time of purchase. Offers and prices are subject to change.
Mountain cableways included with the guest card Val Surses.