JULIA.
Information for holiday home landlords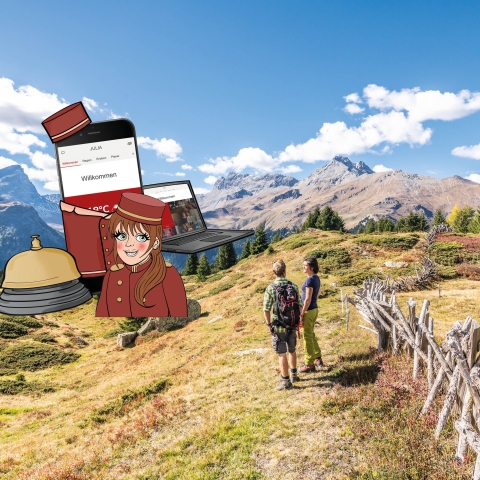 Would you also like your guests to benefit from the digital vacation companion JULIA? Then there are a couple of points to consider:
In order for your guest to be able to use the JULIA, you need to register and create a login. There are two options how your guest can get to the registration:
Option 1
If you set the guest's email address in the guest notification software (feratel WebClient), the guest will receive a registration email two weeks before arrival. As soon as the guest has done his registration, he has access to the JULIA and can retrieve his guest card.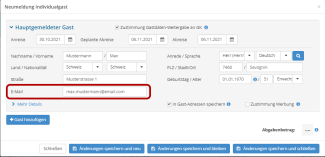 However, there is the challenge that the guest overlooks this e-mail in their mailbox or it ends up in the spam folder. Option 2 can help here:
Option 2
The guest issues a JULIA himself, without a registration email. The guest can do this via www.valsurses.ch/julia or via an individual link per accommodation. With the individual link per accommodation, you as the host are the sender of the registration e-mail and JULIA is geared to your accommodation address.
This is more personal and offers the possibility that the guest in the JULIA can access his guest card, provided that you have stored the guest's e-mail address in the feratel WebClient.
You can include this individual link in your booking confirmation, for example, or we can produce an A5 flyer with a QR code for you, which you can place in the holiday apartment.
Feel free to contact us
If you are interested in the individual link for your accommodation or if you have any questions about JULIA, please contact Tourismus Savognin Bivio Albula AG, Philippe Weibel, p.weibel@valsurses.ch, or 081 659 16 05.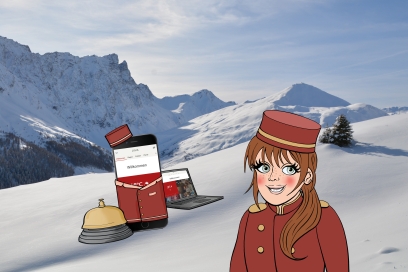 Try out now!
and learn more about the JULIA
Please note: This is a local JULIA. This does not offer all the functions of the regular JULIA. You have no information about the guest card and the events are not pre-filtered by the period of stay.